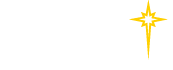 Find a Practice/Location
View All

Adolescent Care
When should I have my first gynecologic visit?
St. Luke's Obstetrics & Gynecology offers gynecological health care services for women at every age for every stage. When it is time for your first GYN visit, we encourage you to schedule your appointment with us.
The first visit may be just a talk between you and your doctor. You can find out what to expect at future visits and get information about how to stay healthy. You also may have certain exams.
Your doctor may ask a lot of questions about you and your family. Some of them may seem personal, such as questions about your menstrual period or sexual activity. If you are concerned about confidentiality, you and your doctor should talk about it before you answer any questions. Much of the information you share can be kept confidential. If you choose, a nurse or family member may join you for any part of the exam. Most often, these exams are performed:
General physical exam
External genital exam
You usually do not need to have a pelvic exam at the first visit unless you are having problems, such as abnormal bleeding or pain. If you are sexually active, you may have tests for certain sexually transmitted diseases (STDs). Most of the tests that teens need can be done by the doctor with a urine sample. You also may have certain vaccinations.