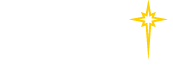 Find a Practice/Location
View All

Hospitals
Fitness & Sports Performance Centers
View All
Outpatient Centers
View All

St. Luke's Center
Administrative Offices
Patient Stories
All our moms have stories to tell… about the relationships they've formed with their doctors, about the personalized and compassionate pregnancy care they've received, about their personal experiences and about why they chose St. Luke's. Find out why our Moms switched to St. Luke's from other care providers or stayed with St. Luke's through multiple births.
Watch our mom's videos, read their stories and if you're pregnant, or planning to become pregnant, ask yourself – "Do I want to know my doctor? Do I want my doctor to listen to me and respect my choices? Do I want to be more than a number?"
Is your answer yes? Then trust St. Luke's to deliver. Find your St. Luke's OB/GYN and become a St. Luke's mom too.