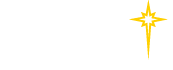 Find a Practice/Location
View All

Annual Bereavement Series

Dr. and Mrs. Max Littner Memorial Lecture for Bereavement
The Dr. and Mrs. Max Littner Memorial Lecture for Bereavement is a series founded for the purpose of raising consciousness around the big issues of life, living meaningfully and well, and sparking necessary conversations with loved ones. It is presented by the FRIENDS OF HOSPICE and St. Luke's University Health Network.
Speakers have included Rabbi Harold S. Kushner, author of "When Bad Things Happen to Good People," folksinger and songwriter Judy Collins, Dr. Ira Byock, author of "The Four Things that Matter Most," and Dr. Bernie Siegel, author of "Love, Medicine and Miracles." Usually presented each spring at Central Moravian Church in Historic Bethlehem, the event includes time for personal questions and answers, as well as a book signing.
2019 speaker
Robert A. Neimeyer, PhD
International speaker, award winning author and poet, Director of the Portland Institute for Loss & Transition and Professor of Psychology at the University of Memphis.
Loss, Grief and the Quest for Meaning
While bereavement and loss are universal, the ways in which people accommodate such unsought transitions are surprisingly varied, and can range from adaptive to complicated, prolonged, and even life threatening. Drawing on contemporary understandings of grieving as a meaning-making process, we will consider what this implies for individuals and families negotiating loss as they strive to manage the emotional challenges of mourning and reconstruct a continuing bond with a loved one who is physically absent but psychologically present. Ultimately, we will consider evidence that people can move from grief to growth, and reaffirm a life of meaning that has been challenged and changed by bereavement.