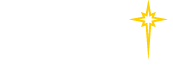 Find a Practice/Location
View All

Hospitals
Fitness & Sports Performance Centers
View All
Outpatient Centers
View All

St. Luke's Center
Administrative Offices
Annual Bereavement Series

Dr. and Mrs. Max Littner Memorial Lecture for Bereavement
The Dr. and Mrs. Max Littner Memorial Lecture for Bereavement is a series founded for the purpose of raising consciousness around the big issues of life, living meaningfully and well, and sparking necessary conversations with loved ones. It is presented by the FRIENDS OF HOSPICE and St. Luke's University Health Network.
Speakers have included Rabbi Harold S. Kushner, author of "When Bad Things Happen to Good People," folksinger and songwriter Judy Collins, Dr. Ira Byock, author of "The Four Things that Matter Most," and Dr. Bernie Siegel, author of "Love, Medicine and Miracles." Usually presented each spring at Central Moravian Church in Historic Bethlehem, the event includes time for personal questions and answers, as well as a book signing.
Littner Memorial Lecture Series for Bereavement Presents Shared Conversations About End of Life.
Quality Care
Focused on You