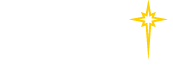 Find a Practice/Location
View All

Events
St. Luke's Hospice 2nd Annual Memorial Butterfly Release is today July 16, 2018 at 6pm.
Everyone welcome! Children's activities and picnic dinner. Please call 272-212-1280 to register.
Location: Dinkey Memorial Lutheran Church
1742 Dinkey Road
Ashfield, PA 18212
St. Luke's VNA holds a variety of events throughout the year to educate the community about the services we provide, lend support to our patients and their families and raise money to ensure we are able to continue providing compassionate, end-of- life services to all patients, regardless of their ability to pay.