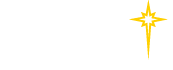 Find a Practice/Location
View All

Vasectomy
Center for Urology Offers Vasectomy – A Safe, Simple and Effective Birth Control Method
For couples who have decided their families are complete, vasectomy is a popular means of birth control. Following this procedure, a man will no longer be capable of fathering children, however, his ability for a normal sex life will be unchanged. When done properly, vasectomies are nearly 100 percent effective and are intended to be permanent.
While vasectomy reversal (or sperm retrieval combined with in vitro fertilization) is possible, such procedures can be expensive and success is not guaranteed.
What to expect
Vasectomies are performed in our office, and can be completed in less than 30 minutes. All of the urologists here at St. Luke's Center for Urology are board certified and many specialize in vasectomies. Rest assured the urologist who performs your vasectomy is talented, trained and experienced in this particular surgery.