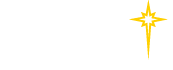 Find a Practice/Location
View All

Erectile Dysfunction

St. Luke's Center for Urology Offers a Variety of Treatments for Erectile Dysfunction
Erectile Dysfunction (ED) – when a man cannot get or keep an erection that is firm enough to have intercourse – is a common, but also a treatable problem. Our physicians can diagnose and treat the problem so you can once again enjoy a satisfying sex life.
Having erection trouble from time to time isn't necessarily a cause for concern. But if erectile dysfunction is an ongoing problem, it may cause stress, cause relationship problems or affect your self-confidence. This may be an awkward topic for you to discuss with your doctor, but do not be embarrassed.
Problems getting or keeping an erection can be a sign of a health condition that needs treatment —such as heart disease or poorly controlled diabetes. Treating an underlying problem may be enough to reverse your erectile dysfunction — and possibly save your life. If treating an underlying condition doesn't help your erectile dysfunction, medications or other direct treatments may work.
Erectile Dysfunction Treatments at St. Luke's Center for Urology
The cause and severity of your condition, and underlying health problems, are important factors in your doctor's recommending the best treatment or treatments for you. Your doctor can explain the risks and benefits of each treatment and will consider your preferences. Your partner's preferences also may play a role in treatment choices.
Oral medications:
Sildenafil (Viagra)
Tadalafil (Cialis)
Vardenafil (Levitra, Staxyn)
Other medications:
Alprostadil self-injection
Alprostadil penis suppository
Testosterone replacement
Penis pumps, surgery and implants
Medications may not work or may not be a good choice for you. If this is the case, your doctor may recommend a different treatment. Other treatments include:
Penis pumps
Penile implants
Blood vessel surgery
Psychological counseling
If your erectile dysfunction is caused by stress, anxiety or depression, your doctor may suggest that you, or you and your partner, visit a psychologist or counselor. Even if it is caused by something physical, erectile dysfunction can create stress and relationship tension.