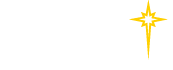 Find a Practice/Location
View All

St. Luke's Senior Care Associates

St. Luke's Senior Care Associates brings together a specialty team of geriatricians, nurse practitioners, and social workers to provide consultations, comprehensive evaluations and recommendations for senior care.
We work with patients, family members and family physicians to evaluate the patient's physical, emotional, social and functional needs and assist in planning for their future.
To learn more, click here.