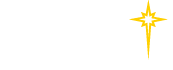 Find a Practice/Location
View All

Skilled Nursing Facilities
Choosing a skilled nursing facility can be challenging. That's why St. Luke's University Health Network has partnered with area skilled nursing facilities (SNFs) based upon:
Quality of care
Quality rating
Length of stay
Readmission rates
Continued work with St. Luke's
Working with these skilled nursing facilities, St. Luke's has developed clinical pathways, which are tools used to manage the quality of healthcare by adopting standardized processes based on what has been shown to improve care. The evidence-based and medically driven pathways reduced the length of stay in skilled nursing facilities in St. Luke's service area.
For a current list of preferred providers call 1-866-STLUKES
St. Luke's Miners Rehabilitation and Nursing Center – Coaldale
360 West Ruddle Street
Fifth Floor
Coaldale, PA 18218
570-645-8208
St. Luke's Sacred Heart Campus Transitional Care Facility
421 Chew Street
5th Floor
Allentown, Pa 18102
610-776-4910
Emergency Plan
The Summit Nursing and Rehabilitation Center at St. Luke's Lehighton Campus
211 N. 12th St
Lehighton, PA 18235
610-377-7260