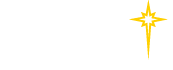 Find a Practice/Location
View All

Older Adult Behavioral Health Unit

St. Luke's Older Adult Behavioral Health Unit accepts patients 60 and older, enhancing safety and tranquility, and younger patients on a case-to-case basis. A geriatric-trained psychiatrist, medical-surgical nurses, mental health technicians, case managers and activity therapists staff the unit. In addition to treating patients' behavioral health conditions, the team also addresses the medical health concerns that often accompany advanced age, such as diabetes, hypertension and heart disease.
Because the unit is located in a hospital recognized for providing high quality, comprehensive care, patients have access to specialists who treat diseases common among the elderly, such as heart disease, cancer and neurological illnesses.
For more information about or to make a referral to the Older Adult Behavioral Health Unit at St. Luke's, call 484-602-2733.