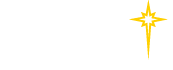 Find a Practice/Location
View All

Additional Resources

Free Patient & Family App Available
NICHE (Nurses Improving Care for Healthcare Elders) has developed a free app that prepares patients and their caregivers for the realities of hospitalization and transitions between home, hospitals and nursing homes.
Plan Your Lifespan
No one knows what their future health holds, but everyone wants to have their voice heard throughout their lifespan. Plan Your Lifespan will help you learn valuable information and provide you with an easy-to-use tool that you can fill in with your plans, make updates as needed, and easily share it with family and friends.
End-of-Life Care
Too many people are dying in a way they wouldn't choose, and too many of their loved ones are left feeling bereaved, guilty, and uncertain. The Conversation Project is dedicated to helping people talk about their wishes for end-of-life care. Have you had the conversation?