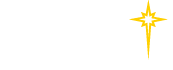 Find a Practice/Location
View All

Acute Rehab Unit

Acute Rehabilitation Centers at Three Locations
St. Luke's University Health Network has acute rehabilitation units in Allentown, Bethlehem and Lehighton. The units are ideal for patients when they are ready to be discharged from the hospital but not quite well enough to return home. As a result, they provide a seamless transition for patients who have experienced a catastrophic illness or injury and need an intense level of therapy.
The units offer a full spectrum of rehabilitation services. A team of physicians, therapists, nurses and social workers coach patients through various therapies that enable them to recover skills and live as independently as possible.
Conditions treated include brain injury, stroke, complex joint replacements, amputation, multiple traumatic injuries, neurological disorders, movement disorders and spinal cord injury.
Locations
St. Luke's University Hospital – Bethlehem
801 Ostrum Street
(Borough of Fountain Hill)
Bethlehem, PA 18015
St. Luke's Lehighton Campus
211 N. 12th Street
Lehighton, PA 18235
St. Luke's Sacred Heart Campus
421 W. Chew Street
Allentown, PA 18102