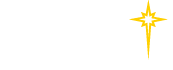 Find a Practice/Location
View All

Acute Care of the Elderly

The Acute Care of the Elderly (ACE) is a specialized program that addresses the needs of hospitalized older adults in a multidisciplinary team approach to prevent functional and cognitive decline and to improve outcomes and satisfaction. The ACE program identifies older adults at risk and creates an individualized care plan to reduce hospital complications, length of stay, delirium rate and unnecessary medication use.
ACE is a focused approach to inpatient geriatric care that places otherwise healthy elderly patients with acute medical problems (like congestive heart failure or pneumonia) under especially watchful hospital care where a concerted effort can be made to prevent functional decline.
Patients referred for ACE are seen not only by their attending physician or hospitalist but also by a special team that includes a geriatrician, pharmacist, case manager, and physical therapist. Under the guidance of this team, ACE patients are gently motivated to maintain their ambulation and strength from the time they are admitted until their discharge.
This program is available at St. Luke's University Hospital – Bethlehem