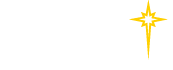 Find a Practice/Location
View All

Medical Equipment, Home Modifications & Helpful Products
Medical Equipment
Youngs Durable Medical Equipment (Adapt Health)
Below is a list of available medical equipment–including the following:
Hospital beds
Rolling walkers
Canes
Shower chairs
Raised toilet seats
Nebulizers
Oxygen
Ostomy supplies
Incontinence supplies
Diabetes management supplies
Urology supplies
CPAP
Eternal nutrition supplies
Note you'll need a script from your physician. Insurance covers medical equipment–but you may have a copay, coinsurance, or a deductible. But not all insurance covers medical supplies, so Adapt Health will accept private pay. Learn more at 610-258-1585 or at adapthealth.com.
Hearing
SuperEar Hearing Amplifier
If you're looking for a hearing amplifier, consider the Super Ear. Not only are they cost-effective, but they're also easy to find on Amazon or other websites. So complete an ENT or audiologist assessment to identify the hearing amplifier that's right for you. For more information on the SuperEar, visit the following website: Personal Sound Amplification Products | SuperEar
Home Modifications
Agencies can help modify your or your loved one's home to make it more accessible. However, insurance doesn't cover home modifications–so they're private pay. Below is a list of home modifications agencies:
101 Mobility
Provides the following:
Stairlifts
Wheelchair lifts
Ramps
Grab bars
Shower modifications
Patient lifts
Elevators
Phone: 610-674-6360
Website: www.101mobility.com/allentown/
Power Stair Lifts
Helpful Products
Below is a list of products to keep you or your loved one safe: