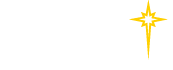 Find a Practice/Location
View All

Hospice & Palliative Care
St. Luke's Palliative Care: https://www.slhn.org/palliative-supportive-care
St. Luke's Hospice Care: https://www.slhn.org/visiting-nurse-association/hospice
Hospice Myths: https://www.slhn.org/visiting-nurse-association/hospice/hospice-myths
What is Palliative Care?
Palliative care is specialized medical care for people with serious illnesses like cancer or heart failure. Patients in palliative care may receive medical care for their symptoms, or palliative care, along with treatment intended to cure their serious illness. Palliative care enhances a person's current care by focusing on the quality of life for them and their family.
Who can benefit from Palliative Care?
Palliative care is a resource for anyone with serious illnesses–like heart failure, chronic obstructive pulmonary disease, cancer, dementia, Parkinson's disease, and many others. Palliative care can be helpful at any stage of illness and should be provided soon after a person is diagnosed.
In addition to improving quality of life and helping with symptoms, palliative care can help patients understand their choices for medical treatment. The organized services available through palliative care may be helpful to any older person having a lot of general discomfort and disability very late in life.
What is Hospice Care?
Hospice care focuses on the care, comfort, and quality of life of a person with a serious illness approaching the end of life. At some point, it may not be possible to cure a serious disease, or a patient may choose not to undergo specific treatments. Hospice is designed for this situation. The patient beginning hospice care understands that their illness is not responding to medical attempts to cure the disease or slow its progress.
Hospice care brings together a team of people with special skills — including nurses, doctors, social workers, spiritual advisors, and trained volunteers. Everyone works with the person who is dying, the caregiver, and the family to provide the medical, emotional, and spiritual support needed.
A hospice team member visits regularly, and someone is usually always available by phone — 24 hours a day, seven days a week. Medicare and other insurance companies may cover hospice. Check to see if insurance will cover the person's particular situation.
Information provided by: nia.nih.gov/health/what-are-palliative-care-and-hospice-care