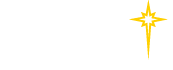 Find a Practice/Location
View All

Homecare, Waiver Services & Department on Aging
Homecare
For assistance at home, your loved one may benefit from a Home Care aide to help with the following types of daily activities:
Bathing
Dressing
Toileting
Meal prepping
Housekeeping
Laundry
Transportation
Note that unless you qualify for Waiver Services through the state, there will be an out-of-pocket expense for these services. Long-Term Care Insurance Plans, Veteran's benefits, and some Health Insurance Plans cover the costs. Average cost is about $30 an hour, with some variability depending on the agency. Most agencies have a 4hr minimum per day.
Homecare Agencies
Wavier Services
Home and Community-Based Services Waiver for Individuals Ages 60 and Older
Aging Home and Community-Based Waiver Services may be available to Pennsylvanians over the age of 60 to enable them to continue to live in their homes and communities with support and services.
To be eligible for the Aging Waiver, you must:
Be a resident of Pennsylvania
Be a U.S. citizen or a qualified Non-citizen
Have a Social Security Number
Be 60 years of age or older
Meet the level of care needs for a Skilled Nursing Facility
Meet financial requirements as determined by the local county assistance office.
There is no cap on the services that Aging Waiver participants receive, no cost-sharing and no contributions allowed.
Learn More
In order to qualify for Waiver services, you must meet eligibility requirements. This includes a level of care assessment and a determination of financial eligibility. For more information, contact your local Area Agency on Aging.
Aging Offices
Lehigh County Aging & Adult Services
Phone: 610-782-3034
Northampton County Area Agency on Aging
Phone: 610-829-4540
Carbon County Area Agency
Phone: 610-824-7830
Monroe County Aging Office
Phone: 570-420-3735
Montgomery County Aging Services
Phone: 610-278-3601
Bucks County Agency on Aging
Phone: 267-880-5700