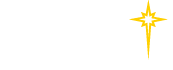 Find a Practice/Location
View All

Advanced Care Planning and Elder Care Attorneys
What is Advanced Care Planning?
Advance care planning is not just for aging adults. Life-threatening medical crises can happen at any time–so it's essential to plan for possible scenarios in the future. This planning involves learning about decision-making processes and communicating your wishes to loved ones and healthcare providers. Ultimately, your preferences will become an advance directive. This legal document goes into effect if you can't speak for yourself. The goal is to help others know what type of medical care you want.
An advance directive also allows you to express your values and desires relating to end-of-life care. However, you can think of it as a living document—one that can be adjusted as your health changes throughout life.
Information provided by National Institute of Health (NIH). For more information visit: nia.nih.gov/health/advance-care-planning-health-care-directives
POLST form
Website: polst.org/form-patients/
Five Wishes
Website: www.fivewishes.org/
Out-of-hospital DNR Form (contact St. Luke's for a printed copy): https://www.health.pa.gov/topics/Documents/EMS/Sample%20Out-Of-Hospital%20DNR%20Order.pdf
Elder Care Attorneys
Elder care attorneys can help your loved one establish financial freedom and autonomy. Here are some options:
Anderson Elder Law
Phone: 610-566-4700
Website: andersonelderlaw.com
North Penn Legal Services
Phone: 610-317-8757
Website: https://www.nplspa.org/
Rothkoff Law Group- Serves PA and NJ
Phone: 877-475-1101
Website: rothkofflaw.com/
Find an elder care attorney by using the National Academy of Elder Law tool: naela.org/findlawyer