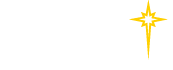 Find a Practice/Location
View All

Our Team

St. Luke's has recruited a team of physicians, nurses, therapists and other staff committed to providing older adults with exceptional health care services. Led by Medical Director Alaa A. Mira, MD, our health care professionals have the knowledge, temperament and passion to work effectively with seniors and their families.
Our Leadership is Committed to Making Your Experience the Best It Can Be
Other team members include:
Physicians experienced in caring for older adults and many have received specialized training in geriatric medicine.
Nurse Practitioners and Physician Assistants with expertise in treating older adults.
Nurses with advanced education in geriatrics. In fact, each of our seven hospitals is a member of NICHE, committed to improving the care of older adults.
Surgical Services Coordinator who navigates patients through the surgical process before, during and after surgery.
Geriatric social workers that evaluate patients' emotional, social and functional needs and provide information about hospital and community resources.
We work collaboratively with:
Physical and occupational therapists and speech language pathologists who help older adults maintain function and mobility and recover from injury and illness.
Home Health and Hospice staff members who provide care to seniors in their homes.
Pharmacists who work with physicians to maximize effectiveness and minimize side effects of medications.