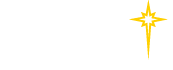 Find a Practice/Location
View All

Awards and Accreditations

Our staff members are constantly striving to improve and expand services that better meet the needs of older adults and their care providers. And, their efforts have been acknowledged through many organizations that rate hospitals on quality and safety. These include U.S. News & World Report, which rated St. Luke's University Hospital as high performing in geriatrics.
Every day, staff members throughout St. Luke's University Hospital are working to find ways to improve quality care for seniors. One example of their innovation is the Senior Surgical Services Program, which received a First Place Award at the 2016 SLUHN Quality Awards Ceremony.

St. Luke's is proud to be a designated NICHE site (Nurses Improving Care for Health Care Elders). NICHE works to ensure that older adults receive care that promotes function, autonomy, and dignity. NICHE is the leading nurse-driven program designed to address the complex needs of older adults. NICHE provides the principles, education and tools to support healthcare systems in transforming and achieving patient centered care.
Educating Tomorrow's Geriatric Experts
We are also committed to education. In fact, St. Luke's offers a Geriatric Medicine Fellowship for physicians. The program will help to increase the number of licensed geriatricians able to care for the growing number of older adults.
The Geriatric Medicine Fellowship trains physicians to:
Provide clinical care for seniors living in the community and in skilled nursing facilities
Manage and prevent geriatric syndromes
Develop practice models and better care for older adults
Evaluate cognitive deficits while preparing complex treatment plans
St. Luke's University Health Network was featured in Modern Healthcare for its innovative post-acute care initiative to meet new Medicare payment models. Read the article here.