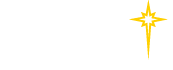 Find a Practice/Location
View All

Breasts

Our Surgeons Will Help You Achieve the Look That You Desire
Breast Implants
Used to achieve fuller, larger and more proportioned breasts. Depending on your body and the shape of your breasts, our surgeons will recommend the best type of implants for you.
Breast Lift (Mastopexy)
Used to restore fullness to the bust line by removing excess skin, and lifting and tightening the remaining breast tissue to correct sagging.
Breast Reduction (Mammaplasty)
The goal of this procedure is to create an aesthetic and flattering breast shape while giving you a more proportioned breast size.
Gynecomastia
This procedure is used to correct over-developed or enlarged breasts in men. For men, this procedure is considered cosmetic and is not usually covered by insurance.
---