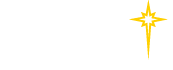 Find a Practice/Location
View All

Ida Schuler
My Proud Story...
I was the sixteenth child born to a farming family in 1929 and dreamed of one day going to Hollywood to be an actress like Bette Davis or Vivien Leigh. World War II changed my perspective. I wanted to do my part to be of help and service to others. Healthcare was huge after the war and so I decided to become a nurse. With the financial generosity of my siblings, I graduated from St. Luke's School of Nursing in 1950.
For the first few years of my career I worked at Allentown State Hospital in the Women's Disturbed Unit and then later at Westerly Hospital in Rhode Island, where my family had relocated for a time.
It wasn't until 1963 that I began working at St. Luke's Hospital as a medical/surgical nurse. Shortly thereafter, Julia S. Ritter, director of nursing and Dr. Charles W. Lobst, chief of psychiatry sought my psychiatric experience and asked me to assist in planning and organizing the first Psychiatric Unit at St. Luke's.
During my time in psychiatry I developed the first quality assurance committee in nursing and conducted several workshops on the practices of charting. I also served as president of the School of Nursing Nurses Alumni Association and laid the ground work for the school's 100th anniversary celebration. Teaching and fostering the growth of nurses was becoming more and more important to me.
After 38 years I decided to make a big change. I left psychiatry and administrative work to enter the world of infection control. I was known as "The Bug Lady" around the hospital as I travelled between units to educate the staff on keeping patients free of infections. I ultimately joined the education services team and have had many rewarding and challenging experiences, including being a liaison with medical supply companies to educate the staff on product use, coordinating Nursing Grand Rounds and teaching American Heart Association BLS/CPR.
As an education specialist I find it immensely satisfying to be able to help others aspire to be the best they can be.
Ida Schuler, BSN
Education Specialist
Hired in 1969