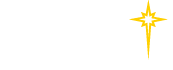 Find a Practice/Location
View All

Amie Allanson-Dundon
My Proud Story...
Picking one moment that encapsulates my pride for working with people suffering from mental illness is beyond difficult. I have flashes of amazing moments of hope, health and recovery throughout my work here at St. Luke's.
I clearly remember helping a child and his family identify the cause of his Tourette's-like symptoms and subsequently watching his debilitating symptoms disappear. I also remember each time I counseled patients out of self-harm or remained on the phone while police raced to their homes. I remember a teenager disclosing a rape for the first time and smiling through tears as we worked through her trauma.
Equally gratifying are each of the employee crisis response team debriefings I have led – whether in trauma bays of one of our Emergency Departments or small corner offices on a med surg floor. I am proud to work through trauma with brave St. Luke's employees, allowing them to feel strong enough to return to their heroic jobs.
I love my job. I love working for a hospital that allows me the freedom to help people recover from emotional crises.
I am proud of my team and my colleagues.
Amie Allanson-Dundon
Clinical Supervisor
Hired in 1997