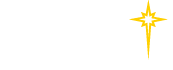 Find a Practice/Location
View All

Employers

One of the biggest challenges you face as an employer is securing the financial health of your organization, while ensuring the physical and emotional well-being of your employees. You work hard to provide benefits and services that your employees value most.
You should feel confident that their health care provider is working just as hard as you are to support their well-being.
St. Luke's Care Network brings together St. Luke's University Health Network physicians and facilities, combined with select community physicians, to deliver a more effective and efficient health care experience.
With an unwavering commitment to value and a patient-centered approach, St. Luke's Care Network is the region's highest quality, lowest cost health care provider.
You care about your employees. Trust St. Luke's Care Network to care for them.