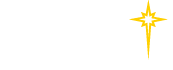 Find a Practice/Location
View All

Consultants

As a consultant, your clients depend on you to strategically identify solutions that will protect the health of their organization and its employees. Your guidance supports employers' long-term approaches aimed at keeping employees healthy and productive.
You should know which health network is dedicated to those same goals.
St. Luke's Care Network brings together St. Luke's University Health Network physicians and facilities, combined with select community physicians, to deliver a more effective and efficient health care experience.
With an unwavering commitment to value and a patient-centered approach, St. Luke's Care Network is the region's highest quality, lowest cost health care provider.
Clients come to you with questions. Trust St. Luke's Care Network to be part of the answer.