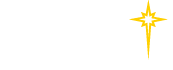 Find a Practice/Location
View All

Participation

Throughout the United States, health care financing and reimbursement is undergoing radical changes. The U.S. Secretary of Health and Human Services, has committed to bold measures to reform Medicare and Medicaid models. Commercial health insurers have moved as much as one third (1/3) of their total payments to value-based reimbursement. Employers are responding to increased healthcare costs by seeking narrow networks of high performing providers. Increased reimbursement for high-value care will come from cost savings dollars and from reduced payments (penalties) to lower performing providers.
Providing efficient care with quality outcomes will create the value that is rewarded in new payment models. St. Luke's Care Network will position participating physicians to succeed clinically and financially in this new environment through:
Participation in shared-savings contracts.
Inclusion in preferred networks, including the St. Luke's University Health Network employees.
Help navigating increasing quality reporting requirements to support quality-based revenue opportunities.
Support to manage complex patients to achieve better efficiency.