Organization Structure
St. Luke's Care Network's leadership team brings experience in clinical integration, provider contracting and value-based care.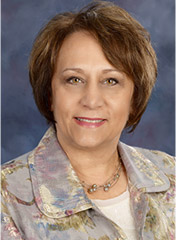 Christina Lewis, RN, MPH
Executive Director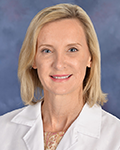 Patti Forest Paterson, MD, MBA
Medical Director, Employee Health Plan
St. Luke's Care Network is clinically driven. Two councils, composed of independent providers, as well as providers who are employed by St. Luke's University Health Network, lead the organization by setting strategy, managing the business and assuring outcomes that position St. Luke's Care Network for success in value-based contracts.
Clinical Council
The Clinical Council is charged with assuring clinical effectiveness and efficiency across St. Luke's Care Network.
The Clinical Council establishes and directs the development and oversight of St. Luke's Care Network clinical processes and performance:
Develops evidence-based guidelines and identifies performance goals.
Evaluates performance against guidelines and recommends plans for improvement.
Identifies network gaps related to location and specialties.
Develops risk stratification to assure the highest impact of care.
Utilizes data to inform network-wide initiatives to achieve system wide goals.
Credentials and re-credentials participating providers.
Determines the flow of incentive distributions.
Designs processes for patient engagement and shared decision making.
Delegates above functions to other committees as appropriate.
Standing committees of the Clinical Council include:
Quality
Using performance data, identifies opportunities for improved quality across St. Luke's Care Network.
Determines quality metrics to support evidence based clinical protocols.
Monitors quality indicators and identifies outliers.
Utilization
Identifies high cost opportunities for improved efficiency across St. Luke's Care Network.
Uses evidence based guidelines to evaluate variations in practice.
Monitors utilization performance against established benchmarks and identifies outliers to be addressed within the full Council.
Network Adequacy and Payer Credentialing
Identifies provider access and availability gaps in the clinically integrated network.
Evaluates and makes recommendations for provider participation in the St. Luke's Care Network.
Supports the SLUHN employee health plan network.
Business Council
The Business Council includes clinical and business leaders of St. Luke's Care Network, including independent providers and SLUHN employed providers. It is responsible for the finances, contracting and support services of St. Luke's Care Network:
Assures fiscal accountability of St. Luke's Care Network by monitoring revenue, expenses and reserves.
Establishes contracting strategy to achieve financial targets and manage the transition to risk.
Evaluates contracts and partnerships for participating practitioners and other providers such as post-acute facilities and home health.
Approves funds flow methodology for shared savings distribution.
Evaluates ongoing information technology requirements such as care management tools and analytics.
St. Luke's Care Network is a wholly owned subsidiary of St. Luke's University Health Network.