News
New RSV Shot for Infants
October 30, 2023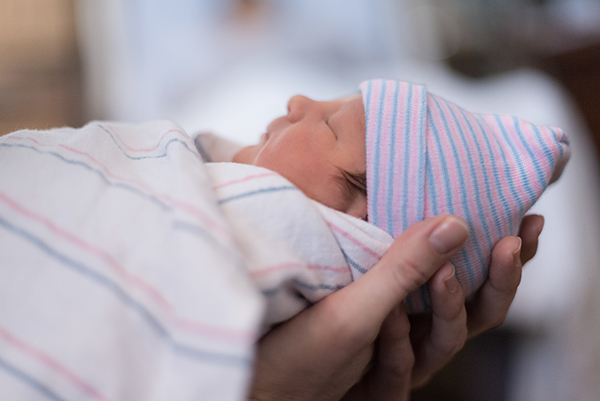 Available through St. Luke's Children's Hospital
WHAT: Severe Respiratory syncytial virus (RSV) in infants can now be prevented with Beyfortus [brand name of nirsevimab]. Beyfortus is an injection of long-acting monoclonal antibody, providing protective antibodies to babies for six months, when they are most at risk of getting severe RSV disease.
WHY: RSV is the most common cause of hospitalization in infants and can cause serious illness and death in infants and young children. Each year, an estimated 590,000 RSV disease cases in infants under one require medical care, including physician office, urgent care, emergency room visits and hospitalizations with 100-300 deaths annually.
RSV is a virus that causes acute respiratory infection in individuals of all age groups. While most infants and young children experience mild, cold-like symptoms, some infants, especially with their first infection, develop pneumonia and bronchiolitis. Premature infants, and those with chronic lung disease or significant congenital heart disease, are at highest risk for severe RSV disease.
"This is the kind of new, game-changing medical advance that pediatricians dream about," said St. Luke' Pediatrics Chair Dr. Jennifer Janco, "because RSV is the most common serious ailment that has long plagued babies – and now finally we have a really effective tool to fight it."
FAQs:
What are monoclonal antibodies?
Monoclonal antibodies are laboratory-made proteins that mimic the immune system's ability to fight off harmful pathogens such as viruses. Unlike a vaccine, monoclonal antibodies do not activate the immune system – they protect against disease.
Are there any side effects?
Most common adverse reactions were rash (0.9%) and injection site reactions (0.3%). No serious adverse events and no allergic reactions were noted.
What approval processes did this go through?
Agreements to start development of this product started in 2017 and double-blinded, placebo-controlled clinical trials followed involving over 3,000 children. Since October 2021, the Advisory Committee on Immunization Practices (ACIP) Maternal and Pediatric RSV Work Group has reviewed evidence on the safety and efficacy of nirsevimab among infants and young children. In November of 2022, Nirsevimab was approved for use in Europe and the UK followed by approval in April of 2023 for use in Canada. Then in July, the US FDA gave its approval, followed by the CDC. It is supported by the American Academy of Pediatrics (AAP) and by Dr. Jennifer Janco, St. Luke's Chair of Pediatrics.
How much does the shot cost?
Medicaid, the Children's Health Insurance Program and the Vaccines for Children (VFC) program are covering the expense of the antibody. The AAP is notifying the major national commercial health plans about the recommendations and urge timely benefits coverage and appropriate payment for the vaccine and administration.
Who should get nirsevimab?
One dose of nirsevimab is recommended for ALL infants younger than 8 months of age who were born shortly before or are entering their first RSV season (typically fall through spring). Children ages 8 months and older who are not at increased risk of severe RSV diseases should not receive nirsevimab.
How can my infant get nirsevimab?
This can be given during your baby's birth hospitalization at St. Luke's or at their outpatient office visit. Supply chain issues may affect some availability. Contact your St. Luke's pediatrician for more details. If you don't have a St. Luke's pediatrician, call 1-866-STLUKES for more information.