News
Star Community Health Welcomes New OB/GYN to Lead Women's Services at Sigal Center
September 28, 2022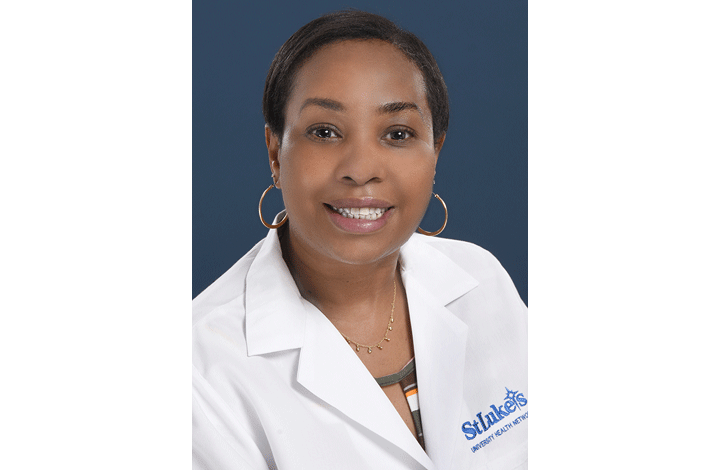 Star Community Health is pleased to announce the addition of obstetrician/gynecologist (OB/GYN) Yardlie Toussaint-Foster, DO. She sees patients and teaches residents at the Sigal Center at St. Luke's Sacred Heart Campus in Allentown. She performs OB/GYN surgery and delivers babies at St. Luke's Allentown Campus.
Dr. Toussaint-Foster brings 23 years of OB/GYN experience to her new role at Star Community Health, a Federally Qualified Health Center (FQHC) providing comprehensive health care services to medically underserved patients in the Lehigh Valley. She has worked in various settings, including other Federally Qualified Health Centers. Previously, she was employed by CAMcare Health in Camden, NJ.
"I love to serve my patients and treat everyone like a VIP," she said. "I used to be in private practice but prefer working with underserved patients. They appreciate everything you do for them." Originally from Haiti, she moved to Massachusetts when she was 5. Dr. Toussaint-Foster graduated from the New York College of Osteopathic Medicine. She completed her internship at St. John's Episcopal Hospital in Far Rockaway, NY, and her residency at the Philadelphia College of Osteopathic Medicine.
Dr. Toussaint-Foster has experience working with medical students and residents and looks forward to her teaching role at Star Community Health. She credits the older residents who taught her with helping her to become a good doctor. She enjoys sharing her knowledge, including the "little tricks of the trade," and assisting residents in building their confidence through their own experiences.
Dr. Toussaint-Foster specializes in women's health because she loves everything about it. "I like helping women transition through each phase of the life cycle, puberty through menopause," she said. "I'm always amazed by the miracle of birth. It makes every delivery exciting, and I enjoy sharing such an important time in the life of my patients."
Dr. Toussaint-Foster believes women make excellent OB/GYNs because they can relate to what women are experiencing – from painful menstrual cramps to hot flashes. "I've experienced it too, so I can understand what my patients are feeling," she said. "I tell my patients I had this, but I got through it, and you will too."
A mother, she delivered her son at age 37, considered high risk. Toward the end of her pregnancy, she developed HELLP (Hemolysis, Elevated Liver enzymes and Low Platelets) syndrome. This rare and life-threatening complication affects the blood and liver. She required an emergency C-section.
As a black woman and immigrant, Dr. Toussaint-Foster says many of her patients relate to her. "I'm a minority just like them," she said. "One patient said, 'oh my goodness, there's a doctor who looks like me. I have to tell my friends.'" When a patient is in labor, she tries to use words in their language, such as "empujar," the Spanish word for "push." If the patient is Haitian, she'll speak to her in Creole.
Dr. Toussaint-Foster forms bonds with patients of all backgrounds. She shared the story of one woman who followed Dr. Tossaint-Foster to different practices so that she could deliver each of her three children. The patient's third child was a breach, so she performed a C-section. The woman was so grateful for the care she received that she named him Yardley. "So, I have a little mini-me, a blonde-haired, blue-eyed baby boy," she quipped.
In addition to women's health services, Star Community Health's experienced and compassionate physicians and other providers offer comprehensive well and sick primary care, pediatrics and dental health services at five locations in Bethlehem, Allentown and Easton. Star Community Health supports residents' health and wellness goals and specializes in providing improved access, coordinated care and enhanced patient/family involvement.
The Sigal Center is located at 450 West Chew Street, Allentown. For more information, visit us online at www.starcommunityhealth.org. To schedule an appointment, call 484-822-7800.