News
St. Luke's University Health Network Rings 2022 with two Very Special Deliveries
January 01, 2022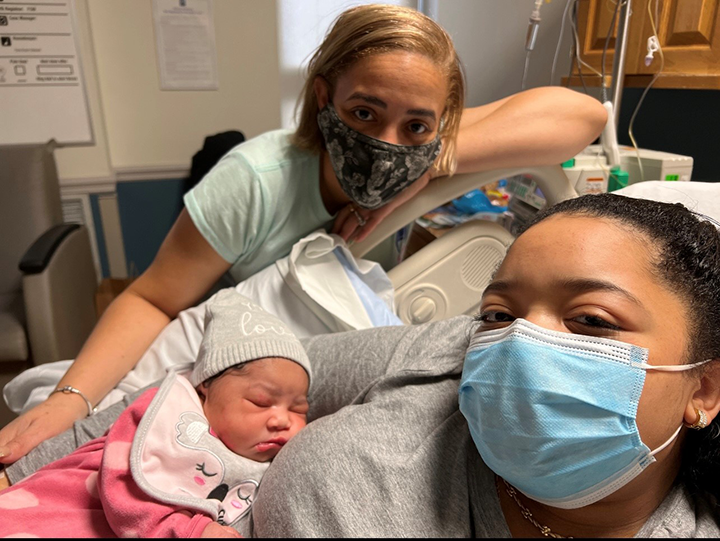 Pictured with Baby Janelle, mom and grandma Jeniffer Diaz-Genao
The Lehigh Valley's first baby of the new year was born at St. Luke's Allentown Campus on January 1st at 1:12 am, baby girl Janelle Rose Adderley weighed 7 lbs. and 14.8 oz. Parents Jerisleiny Deleón and Aquele Adderley are thrilled with their new addition.
Arriving just 37 minutes later at 1:49 am, Baby Girl Hayduk was born at St. Luke's Anderson Campus to mom Jenna Hayduk. "It's a perfect way to start the new year," she says.

Pictured with Baby Hayduk, Kait Burley, RN, mom Jenna and Samantha Leite, MD
Happy birthday to all babies born on January 1st, 2022!