News
Trust, Respect and Compassion: St. Luke's OB/GYN – Stoneridge Partners with Pennsburg Mom for a Comfortable Delivery
September 21, 2022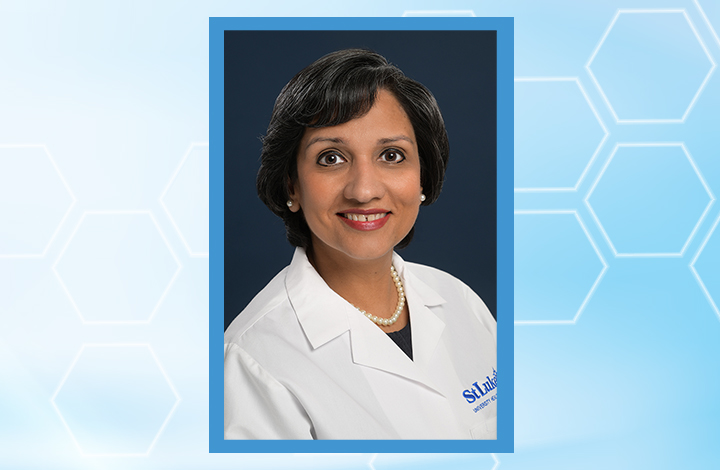 Keren Hancock, DO
It had been five years since Renee Wilson had a baby. Her older daughter Casey was delivered by a different obstetrician, at a different hospital than newborn Teagan. While her first experience was fine, her pregnancy and delivery with Teagan was great.
"I needed to find a new OB/GYN and St. Luke's OB/GYN - Stoneridge was recommended by several of my friends and co-workers," says Pennsburg resident Renee. Coincidentally, her first appointment last September ended up serving as her annual gynecological exam and her first OB appointment, following a positive pregnancy test in August.
"This pregnancy was great," says Renee, a nurse. "I was more careful about my diet and worked out through my whole pregnancy. I wasn't as conscientious the first time," admits Renee. Most of Renee's appointments were at Stoneridge's Sellersville office, one of three convenient locations. "I really connected with Dr. Hancock, but I trust all of the providers and would've been 100% comfortable with any one of them delivering Teagan."
Renee delivered at the new Labor and Delivery Unit at St. Luke's Upper Bucks Campus, which is only ten minutes from her home. She appreciated the wireless technology that continuously monitored her contractions and her baby's heartbeat yet allowed her to roam around the birthing room with only a small device.
She describes her delivery experience as easy and comfortable. Renee attributes her comfort level to Dr. Hancock and the nurses being supportive throughout the delivery. "I felt like I had a say in how my delivery was going," says Renee. Throughout active labor Dr. Hancock allowed Renee to push if she wanted to push and not push if she couldn't. Says Renee, "That control really allowed me to relax and have a good experience." Renee's husband was part of the delivery too. The nurses, as well as Dr. Hancock, made sure he was involved in the delivery and answered all of his questions, including whether or not he wanted to cut the umbilical cord. He did.
And while the post-partum room was great, the bathroom was even better. "It was gorgeous and huge. You need a lot of space in the bathroom after you have a baby," shares Renee. "I know it sounds like a small thing, but that made a big difference for me compared with my last experience."
As for the nurses, they were kind, compassionate, knowledgeable and thorough. "They re-educated me on some things … I forgot a lot of stuff since the last time," Renee laughs. Renee also appreciated that the staff checked on her "just enough." "If I needed anything, they were there. Otherwise, they didn't bother us." Baby Teagan did not sleep much the first night, so when the nurse took her for some routine bloodwork in the morning, she kept the baby for a few hours so Renee could sleep. "Those two or three hours of sleep really helped," remembers Renee.
Between the providers and staff at St. Luke's OB/GYN - Stoneridge and the convenience of delivering at the beautiful Women & Babies Unit at the Upper Bucks Campus, Renee highly recommends St. Luke's for OB/GYN care.
St. Luke's Upper Bucks Women & Babies Unit is the region's newest labor and delivery unit. Features include state-of-the-art facility offering the highest level of care, spacious private patient rooms with spectacular views, welcoming interior environment enhanced by imagery of nearby natural landscapes and a comforting hospital experience with a skilled OB/GYN team committed to understanding patient needs. St. Luke's OB/GYN – Stoneridge team provides personalized and compassionate OB/GYN care that you expect and deserve. New patients are always welcome and can request an appointment by calling 267-985-5100.