News
NJ Woman Has Healthier Heart Thanks to Partnership with RWJBarnabas Health
February 10, 2022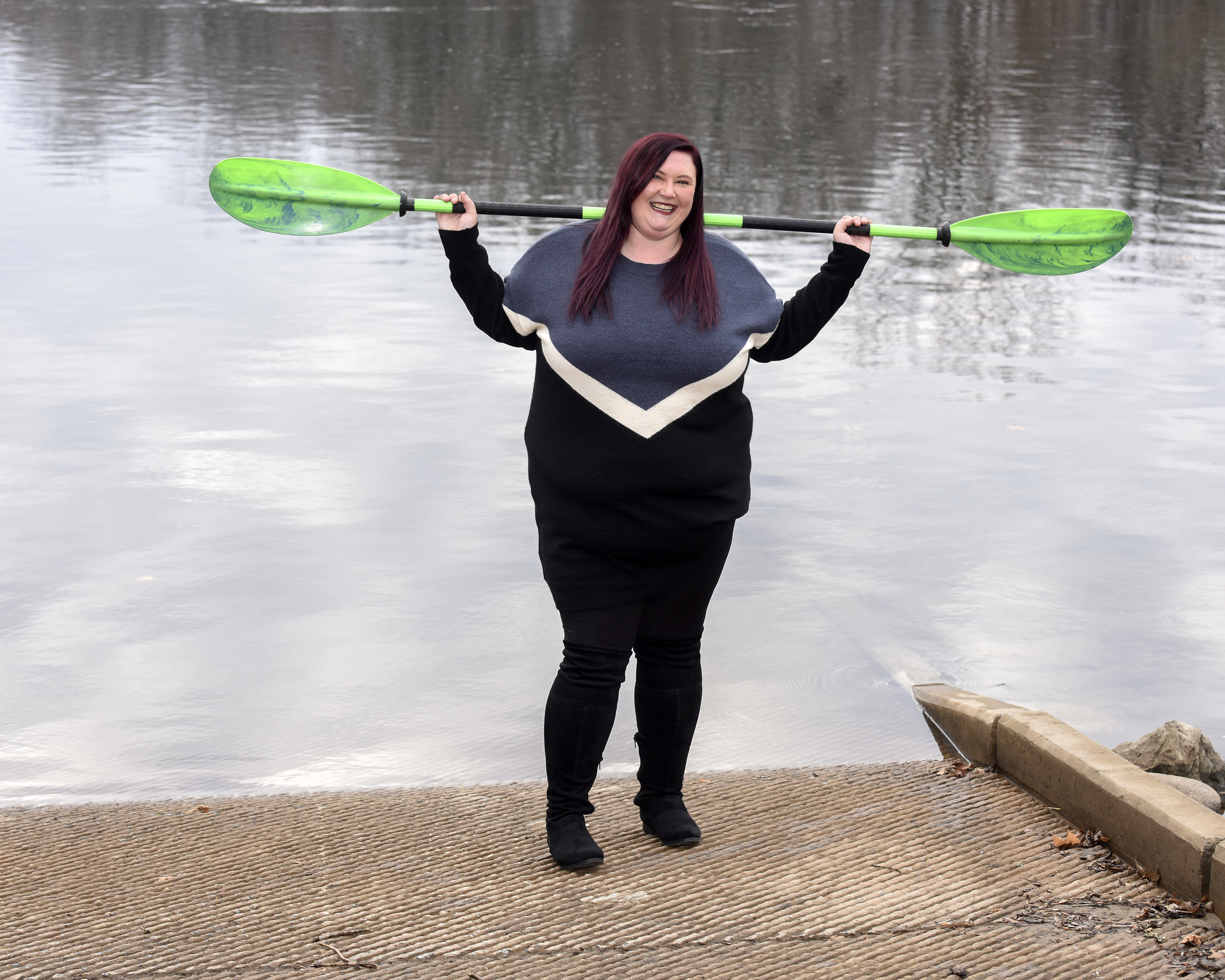 Last year at this time, Ilissa Hess's breathing suddenly became labored, she had difficulty walking and her legs began to swell up as she retained fluids. At just 29 years old, the resident of Milford, NJ, was scared and alarmed by this onset of serious symptoms that made all activity a struggle.
"I had no idea what was happening," says Hess, who was a few months shy of her 30th birthday.
She was rushed to the ER at St. Luke's Anderson Campus, which led to a diagnosis of dilated cardiomyopathy, a term unknown to her, but a serious condition. An infection had traveled through her blood to her heart and was causing the blood to back up into her lungs and other areas of her body. Her heart's pumping ability was failing quickly, about to become heart failure, which can cause a sudden arrest of the heart.
Hess was referred to Amit Prasad, MD, a cardiologist at St. Luke's Warren Campus, closer to her home. Dr. Prasad prescribed medicine to improve her heart's squeezing function. They were effective, though Hess's heart continued to weaken.
Hess needed a lifesaving device, called a "life vest," which would shock her heart into beating again if it should ever suddenly stop. Hess wore this bulky, uncomfortable vest for 10 months, until Dr Prasad arranged for her to receive a permanent implantable cardiac defibrillator (ICD). This pacemaker-like device would monitor her heart and shock it back into action if it suddenly stopped, just as the life vest would.
For the implant, Dr. Prasad collaborated with the Advanced Heart Failure Team at Robert Wood Johnson University Hospital (RWJUH) in New Brunswick, NJ, an RWJBarnabas Health facility with which St. Luke's has a special clinical affiliation.
The affiliation allows New Jersey residents, whose insurance carriers require them to receive higher levels of care in New Jersey, to be transferred to RWJBH facilities for their advanced care services, such as cardiology, trauma, behavioral health, neurosurgery, home health and OB/women's health. In June, the ICD was implanted in Hess's chest at RWJUH, connected to a wire that runs into her heart permanently.
"Our affiliation with RWJBarnabas Health allows our patients who need or want their care in New Jersey to receive the same high level cardiology specialty care available within St. Luke's University Health Network," said Raymond Durkin, MD, Chair of Cardiovascular Medicine at St. Luke's. "Both networks have strong cardiology programs and provide excellent care to each patient."
Today, Hess feels safer with this ICD guarding her heart function, and Dr. Prasad says his patient has made major progress in her self-care. "She's going to cardiac rehabilitation at St. Luke's, takes her medications faithfully and has been following a low-salt diet, which will prevent fluid retention," he says. "Her heart is very stable now, and it's pumping much better than last year."
Prasad and the Advanced Heart Failure team at Robert Wood Johnson University Hospital are continuing to regularly monitor her condition, medications and the ICD, noting that Hess's lifestyle changes have helped her feel, breathe and walk better -- so much so that she can work at a physically demanding job cleaning up and preparing houses for sale. She can also enjoy time outside on the river kayaking with friends. For this new lease on life, she thanks her doctor and the staff for their care and concern.
"St. Luke's Warren is a great hospital, and I love Dr. Prasad and everyone who took care of me," Hess says. "They're all fantastic!"
Her praise comes right from her heart, now a much stronger and healthier heart thanks to St. Luke's Warren and its partners at RWJBarnabas Health.