News
New Spinal Navigation at Upper Bucks Campus for Precise Spinal Surgeries
March 16, 2022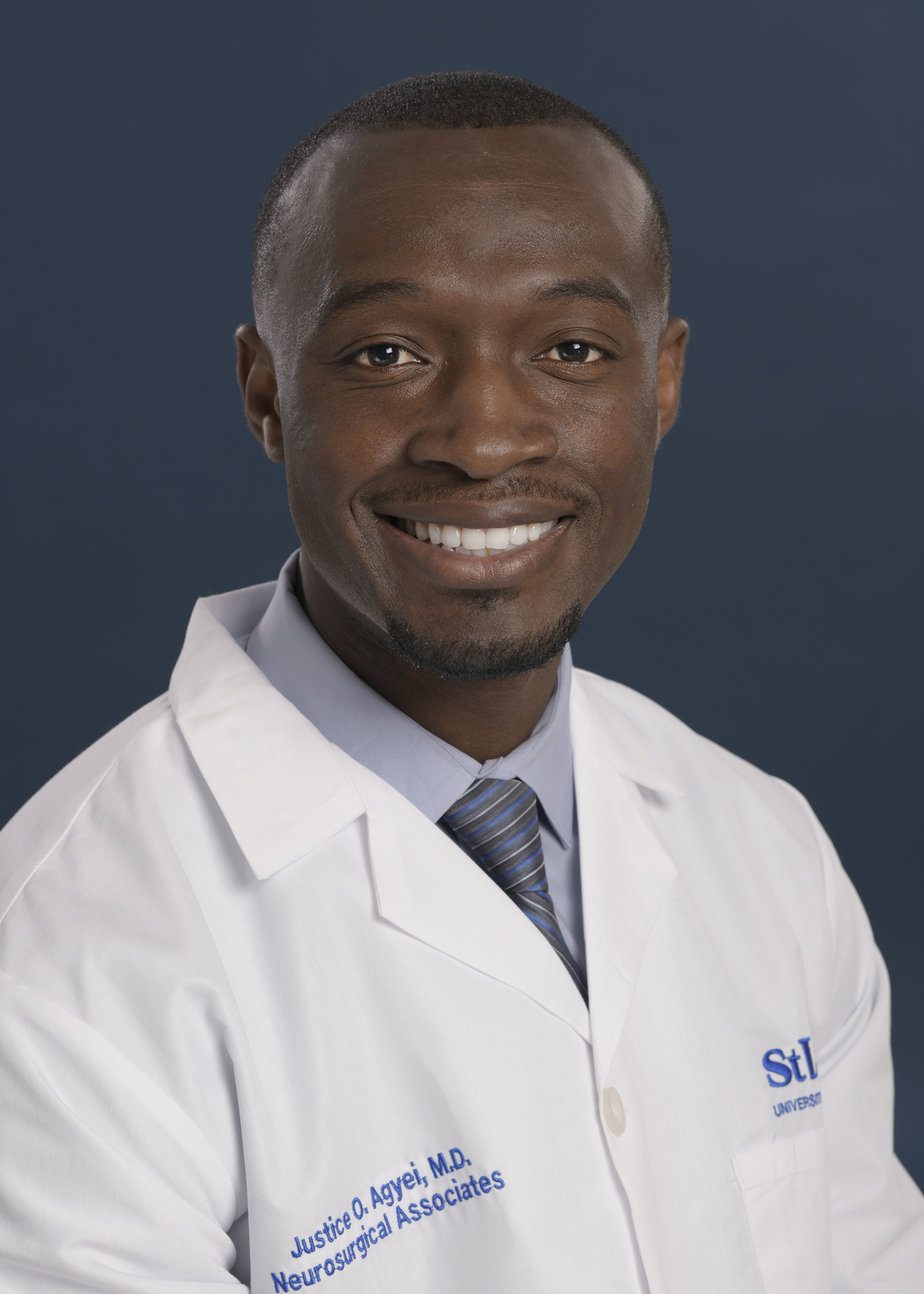 Justice O. Owusu-Agyei, MD, of St Luke's Neurosurgical Associates has performed the first stereotactic spinal fusion at St. Luke's Upper Bucks Campus using its new Spinal Navigation System. The procedure was performed at the beginning of the year.
The navigation system uses imaging scans of the patient's anatomy taken in real-time and tracks the instruments that the neurosurgeon is using with its camera. "The navigation system helps me to more precisely guide my instruments in more advanced and complex procedures," Dr. Owusu-Agyei said.
Spinal fusion is a surgical procedure used to correct problems with the small bones of the spine (vertebrae). During the surgery, two or more vertebrae are fused together so that they heal into a single, solid bone. The surgery is performed to eliminate painful motion or to restore stability to the spine, Dr. Owusu-Agyei said.
Spinal fusion may be recommended to help relieve symptoms of many back problems including degenerative disk disease, spinal stenosis, spondylolisthesis, herniated disk, and scoliosis. It is an option when motion is the source of pain, Dr. Owusu-Agyei said.
"Putting screws in the patient's back is a pivotal part of the procedure," Dr. Owusu-Agyei said. "In the past, we put screws in with anatomical landmarks. With the navigation system, we can scan the patient's anatomy and decrease the risk of having issues with the screw placement."
More comprehensive treatment
"The introduction of spinal navigation at St. Luke's Upper Bucks Campus will allow us at St. Luke's Neurological Associates to provide more comprehensive surgical treatment for the local community," said Doron Rabin, MD, a fellowship-trained neurosurgeon dedicated to the surgical treatment of neurological conditions.
Generally, patients who may need this procedure are older than 30, and most are above the age of 40, Dr. Owusu-Agyei said.
Dr. Owusu-Agyei received special training in the navigation system, which is made by Medtronic. Dr. Rabin also will schedule patients who can benefit from this procedure using the navigation system. Dr. Rabin has used the navigation system to perform minimally invasive spinal fusions.
St. Luke's Neurosurgical Associates is located at St. Luke's Bone & Joint Institute, 1534 Park Avenue, Suite 330 in Quakertown. For more information, call 484-526-6000.