News
New Advanced Addiction Treatment Program at Sacred Heart Campus
March 09, 2022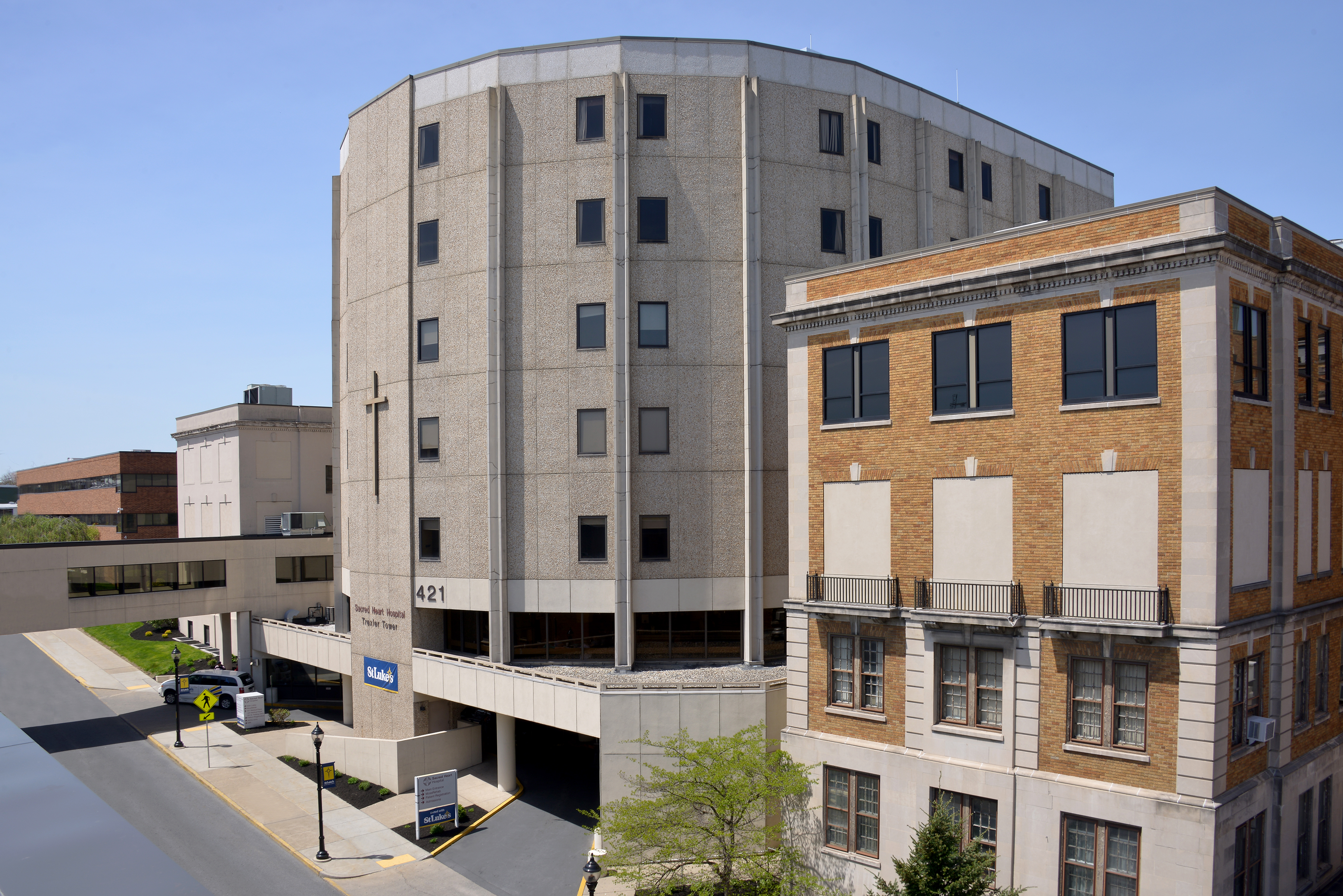 People in the Lehigh Valley who need help overcoming addiction and getting into recovery are now able to stay closer to home. St. Luke's University Health Network (SLUHN) has opened a program called SHARE at its Sacred Heart Campus in Allentown.
SHARE stands for St. Luke's University Health Network Addiction Recovery Engagement and is the Allentown communities' first integrated substance use recovery office.
"The new SHARE Program in Allentown is a true blessing for the city of Allentown and surrounding areas," said Amie Allanson-Dundon, MS. LPC CAADC, CCDPD, Network Director, Clinical Therapy Services and Psychotherapist at SLUHN. "St. Luke's Sacred Heart Campus is invested in the health and wellness of our community and it's families."
Medication Assisted Treatment
The program includes Medication Assisted Treatment (MAT), which provides medications that can help people by preventing withdrawal and reducing cravings.
"It is a program that combines the expertise of our medical toxicologists and psychiatrists along with licensed psychotherapists certified in advanced alcohol and drug counseling, Certified Recovery Specialists (CRS), and substance use disorder case managers working together to guide people on their recovery journey," said Robert Cannon, DO, who specializes in medical toxicology and addiction medicine at SLUHN.
The opening of the SHARE office in Suite 404 at 451 Chew Street is a follow-up to SLUHN's merger with Penn Foundation in July 2021. St. Luke's Penn Foundation, headquartered in Sellersville, Bucks County, is a nonprofit, community-based behavioral health provider with 25 behavioral health and substance use treatment programs that service about 20,000 individuals annually. "Penn Foundation has been providing MAT for quite some time and that experience is valuable in getting the program started in Allentown," said Gibson George, MD, Addiction Psychiatrist Fellowship and Medical Director at St. Luke's Penn Foundation.
St. Luke's psychiatric and toxicology groups to be co-providers
The Allentown SHARE office is staffed by the staffs of SLUHN's Psychiatric Associates and St. Luke's Toxicology Group. The office is open Monday to Friday with a team of certified recovery specialists, physicians, addiction counselors, and case managers on site.
The U.S. Food and Drug Administration (FDA) has approved medications for the treatment of opioid use disorder (OUD) and alcohol use disorder (AUD). "So, patients with either OUD or AUD diagnoses are most commonly treated with MAT," Dr. George said.
"The toxicology background is an advantage when treating patients who present with an overdose," Dr. George said. "We have a medical detox unit at Sacred Heart campus for patients with medical comorbidities of substance abuse such as delirium tremens (the rapid onset of confusion usually caused by withdrawal), pregnancy, and other complications like hepatitis."
Addressing a growing problem
Nearly 21 million Americans struggle with addiction, yet only one in 10 receive treatment for it, Dr. Cannon said. "Drug overdoses have more than tripled since 1990. Last year, we saw more drug overdose deaths in the United States than any other year in recorded history." The number of opioid deaths has increased since the pandemic as people have reported turning to substance abuse as a way of coping with stress or emotions related to COVID-19, Dr. George said.
"The opening of the SHARE office in Allentown is important because St. Luke's Sacred Heart Campus serves as a vital healthcare access point for some of the more vulnerable and underserved communities in the city and nearby," said Dr. Cannon.