News
First SLUHN Female Urologist to Extend Urology Services to New Jersey
May 23, 2022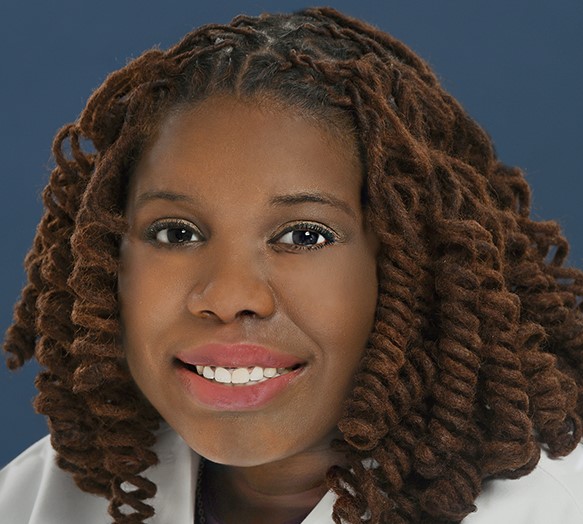 With its recent hiring of Veronica A. Rupert, MD, St. Luke's University Health Network has added the first female urologist to its staff and has expanded its reach by providing urology services in New Jersey.
"I am honored to be the first female urologist employed at St. Luke's," Dr. Rupert says. "The conditions that I treat are largely the same as my partners, but there are some patients who feel more comfortable with a female provider. That option is now on the table. We all provide quality urologic care but having a female urologist in our practice is a strength."

Dr. Rupert will practice at the New Jersey office – located at 755 Memorial Parkway, Suite 302 in Phillipsburg, New Jersey – on Mondays starting in June. She will also practice at St. Luke's Center for Urology at 5018 Medical Center Circle, Suite 101B in Allentown, Pennsylvania.
"We couldn't be more excited to have Dr. Rupert join our team," says Frank J. Tamarkin, MD, St. Luke's Section Chief of Urology.

"First and foremost are Dr. Rupert's outstanding qualifications and skill set. She is coming from the Geisinger program, which is a world-class training program. Dr. Rupert will have an interest in general urology, prosthetics and robotics. Her training, skills and interests align very nicely with the needs and goals of our practice."

Dr. Tamarkin says that St. Luke's Center for Urology strives to give patients as many options as possible.

"We do have many patients who would prefer to be seen by a female provider," he says.

"We have female advanced practitioners in our group, but to be able to diversify our complement of physicians so we can bring more services to more people and make them more comfortable is one of our goals."

St. Luke's Center for Urology is a comprehensive urology group treating a full array of adult urologic conditions using the most effective advancements, including cutting-edge, minimally invasive, robotic procedures, such as those performed using the da Vinci® Surgical Robot System.

"Our mission is to provide the highest level of urologic care with the highest level of patient satisfaction and compassion," says Dr. Tamarkin, noting that St. Luke's Center for Urology has 10 offices throughout the network and includes 11 physicians and 14 advanced practitioners.

Dr. Rupert explains that her approach to patient care is specific to the patient's medical issue and is based on their goals and prior treatment.

"I prefer to start with the most effective and least invasive therapy first and escalate care as needed," Dr. Rupert explains. "The patient and I are a team in helping them achieve their goal. I take into consideration the patient's medical history as well as social, economic, cultural or even religious factors that may affect their care. Medicine is an art and one size often doesn't fit all."

Dr. Rupert graduated from Meharry Medical College School of Medicine and completed general surgery residencies at Vanderbilt University Medical Center and University of California San Francisco School of Medicine, and the urologic surgery residency at Geisinger Medical Center.

"I interviewed at multiple locations, but St. Luke's felt like home," Dr. Rupert says. "Not only is St. Luke's University Health Network a highly rated hospital for its quality medical care, but the staff are so obviously happy working for St. Luke's and they welcomed me with open arms. The people I've interacted with have integrity, are caring and patient, and focus on teamwork.

"I love that I have several partners at different stages in their careers. As a new urologist, having this type of support not only helps me to grow as a surgeon, but helps me to feel supported as I grow my career."

For more information about the St. Luke's Urology Center, call 484-526-2598 or visit www.slhn.org/urology.