News
Thankful to Still be Alive Despite Multiple Medical Conditions
November 22, 2021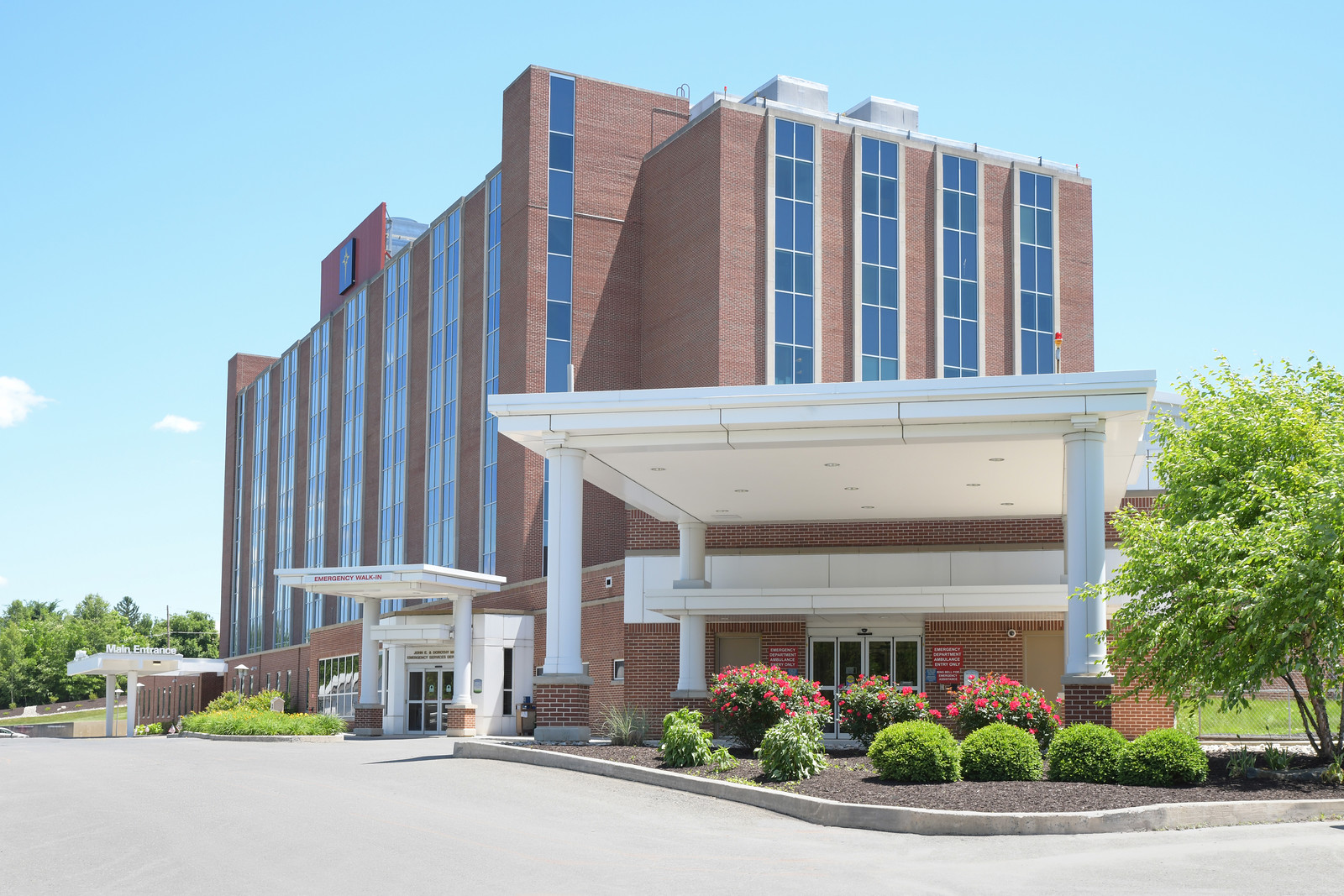 Barbara Houser doesn't pause when asked what she's thankful for this year.
"The Lord and St. Luke's Miners hospital," comes her immediate response.
This woman of faith from West Penn Township believes they are the reasons she has survived more medical troubles than most people experience in a lifetime. And she's just 55 years old.
Diabetes. Heart valve problems. Lung disease. Depression and anxiety. A protein called MGUS that is often a precursor to leukemia. Advanced kidney failure.
And the most recent, temporal arteritis, an inflammation of the blood vessels going to her skull. It put her in the St. Luke's Miners Campus hospital for three days in July—and required surgery for a biopsy-- after agonizing headaches wouldn't go away with medicine.
"I should have been gone long ago," says the widow with a message.
"But God and the care I get at Miners are keeping me alive. You couldn't pay me to go to Philadelphia."
Houser has seen her share of suffering and death, in her family and as a certified nurse assistant in hospice at St. Luke's Lehighton Campus. She lost her husband nine years ago. She has been on medical disability for two years, aware that her body is failing her.
She recites the list of St. Luke's doctors who treat her as though she were a member of their family. Corwin, Hostettler, Bellman, Calabrese, and there are others. And the nurses, technicians and other staff there who have played a role in her care so she can go to church every Sunday and spend quality time with her sister and brother.
"I've been there so many times they should name a wing after me," she chuckles.
She returns to the Miners Campus every three weeks for a special shot that keeps her weakened lungs working. When there, she chats with the staff and other patients, after receiving her life-sustaining treatment and being thankful the hospital is just a 25-minute drive from the home she shares with her sister.
Houser is looking forward to sharing the Thanksgiving meal with her sister at home, safe from the threat of the virus. "My immune system is compromised," she says.
And, as she bows her head in prayer before eating, she'll whisper words of gratitude to her God and her long-time caregivers who have helped her live to enjoy this holiday of thanks, with hope that she will be well enough to celebrate Christmas and the New year with loved ones as they have for so many years.
"I'm grateful to everyone at Miners," she says. "I get phenomenal care there."