News
SLUHN Fitness Ambassador Running June 24 to Qualify for Tokyo
June 18, 2021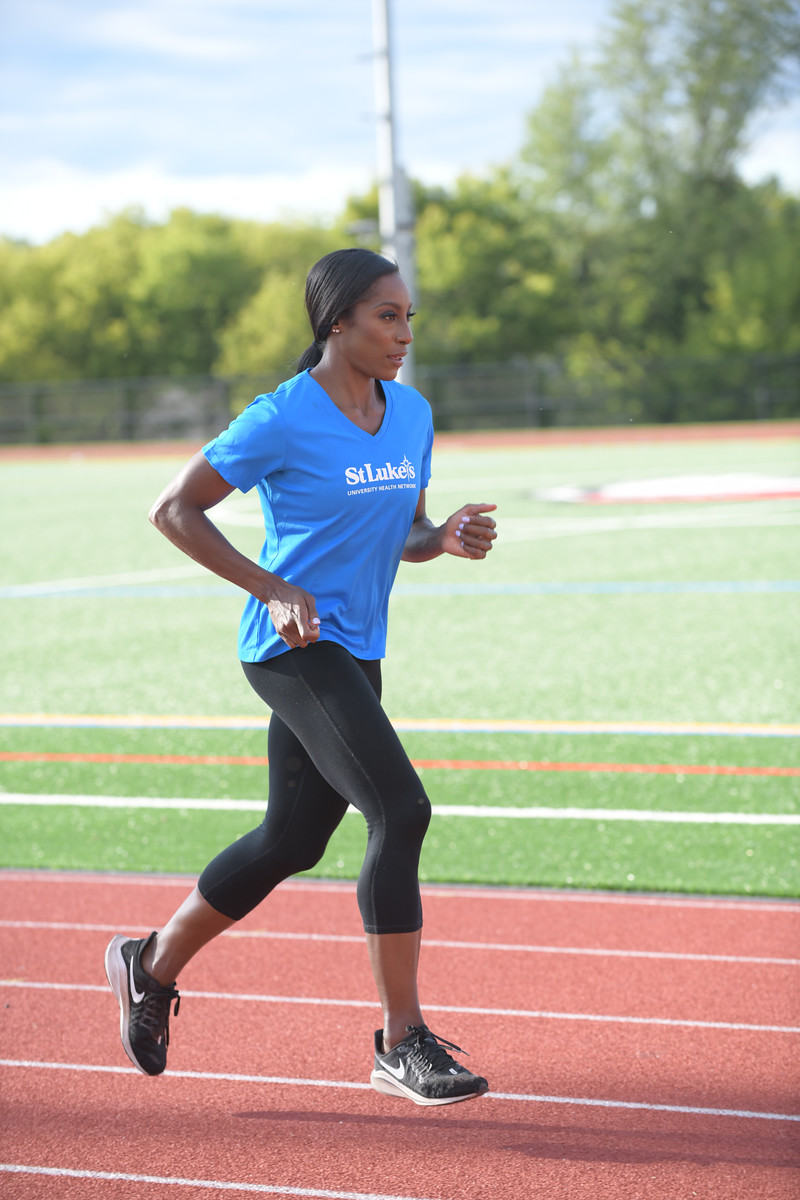 Easton's Olympic hopeful Chanelle Price is relaxed and ready for her Olympic track and field tryouts in the women's 800-meter race that she will run next week. On June 24, Chanelle will compete against 49 other female American runners for three spots on the U.S. team. If she advances that day, she'll run again the next day, then again on June 27 if she's one of the fastest finishers.
Competing in the Olympics in Tokyo would be the career high for Price, who is a Fitness Ambassador for St. Luke's Fit for Life program, following an outstanding high-school, college and post-graduate track record. Following her stellar performances at Easton Area High School and the University of Tennessee, the track and field champion grabbed a gold medal in the 800 meters at the 2014 IAAF World Indoor Championships.
She's optimistic about her chances to qualify for the Olympic team, reporting she has clocked her fastest time in the 800 in six years, running two minutes for the course, which she notes is considered "world class." She has been in this elite ranking before: In 2008, she ran at that time in what had been the second best-ever 800 for an American high school runner and was selected as Gatorade's High School Player of the Year.
"I feel really good," said the 30-year-old athlete speaking by phone from Eugene, Oregon where she has been living and training since 2019.
The upcoming time trials will be Price's fourth, and final, quest for the Olympics. She's got retirement from competitive running in sight, after racing for more than half of her life, and returning to Easton to be with family and friends she has missed.
She's looking forward to continuing her partnership with SLUHN to inspire people to "pursue physical, mental and spiritual health as they enjoy life." For Price, this came mostly through running, but "there are many ways to achieve overall wellbeing," she says.
"People don't have to train for the Olympics to be healthy. Being physically active, eating well and getting enough sleep can make anyone a winner!"