News
I trusted in St. Luke's to Save My Life
July 01, 2021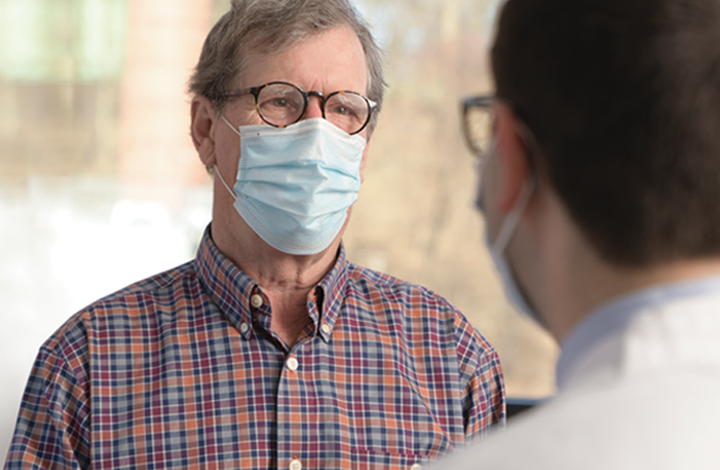 Dr. Powell experienced a major stroke which "came on suddenly, like a bolt from the blue." He experienced common signs of a stroke: sudden numbness and weakness on the right side of his body, trouble speaking and understanding speech and trouble walking. He trusted St. Luke's Neurosurgical Associates to remove a clot from an artery to his brain.
Dr. Evan Marlin of St. Luke's Neurosurgical Associates treated Dr. Powell. He is dedicated to treating disorders of the blood vessels in the brain and helped save Dr. Powell's life and restore his mobility. "I love my job because I have an opportunity to meet people prior to or during a life-threatening condition, and I can help them and their families get through it," says Dr. Marlin.
St. Luke's provided extensive care beyond Dr. Powell's surgery which included working with speech pathologist Rachel Panik. Rachel used song lyrics and playing guitar as a way for Dr. Powell to improve his speech and motor skills.
"I don't know how I could have had a better outcome at any other hospital in the country," says Dr. Powell. He is grateful to still be able to do the things he loves like skiing and spending time with family. After 6 months of recovery he achieved his number one goal: returning to work to care for his patients. "Today, I'm alive and living my best life."
St. Luke's. The care you TRUST. Now more than ever.
Watch Dr. Powell's video: