News
Healthy habits will help protect us from COVID and its variants
August 10, 2021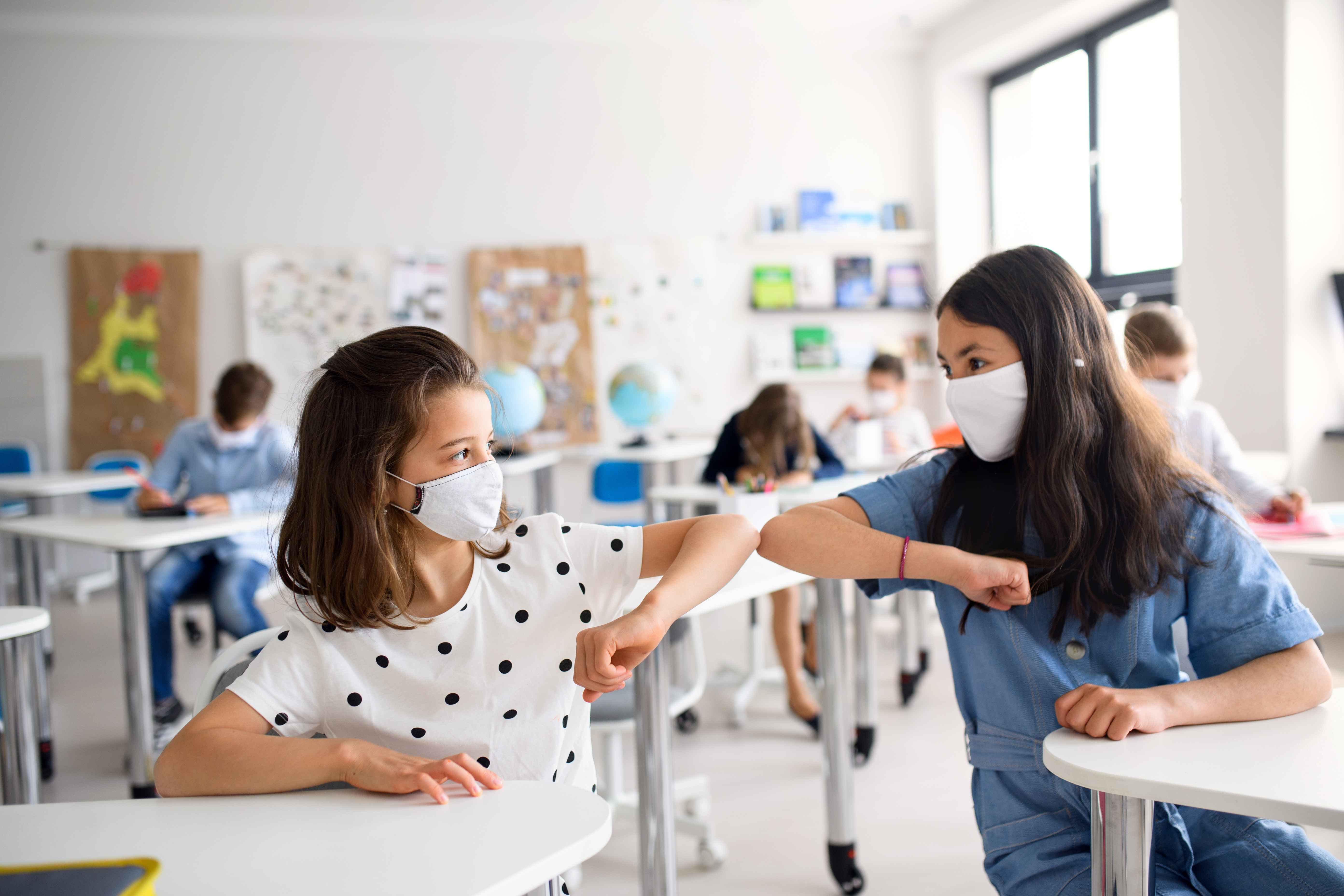 Returning to school this year is sure to be exciting for our students and teachers, especially those who attended school in "virtual" classrooms during much of the past school year. But it won't be like any other year, with the coronavirus—and its highly contagious Delta variant—on the rise and causing an alarming rate of infections in unvaccinated children and adults.
Now more than ever, it's important for all of us to practice good hygiene, social distancing and other safety precautions in the classroom, halls, cafeterias, anywhere groups assemble. This will protect our children, teachers and communities against the virus that is sickening people every day around the country.
The Centers for Disease Control and Prevention (CDC) recommends following these guidelines to reduce COVID transmission risks, giving us a good chance of staying healthy at school and at home.
Wearing masks indoors (including all students, ages 2 and older, staff, teachers, and visitors to K-12 schools, regardless of vaccination status.)
Maintaining at least 3 feet of physical distance between students within classrooms, whenever possible
Washing hands frequently and practicing respiratory etiquette, ie. covering up a cough
Cleaning and disinfecting surfaces that might be exposed to germs
Staying home when sick or having any signs of an infectious illness
Seeing a healthcare provider for appropriate COVID testing and care
"We're still learning how to ultimately irradicate this virus, but we do know that practicing these healthy habits is effective in controlling its spread in many cases," says Dianne Jacobetz, MD, SLPG medical director of pediatrics. "The ultimate test for us this year in schools will be how well we do this for the safety of our children and their teachers."
Regardless of your vaccination status, please commit to practicing safety measures to limit infection spread. Do this for our children, teachers, families and for our community.
And if you haven't yet been vaccinated—and are 12 years old or older--please get the shot as soon as possible. It's our Best Shot for beating this deadly illness.
For information about St. Luke's COVID vaccination clinics, please visit https://www.slhn.org/covid-19/protect-yourself/covid-19-vaccine/locations.