News
Former Philadelphia Eagles Staffers Keith Gray and Chris Peduzzi Join St. Luke's Sports Medicine
July 26, 2021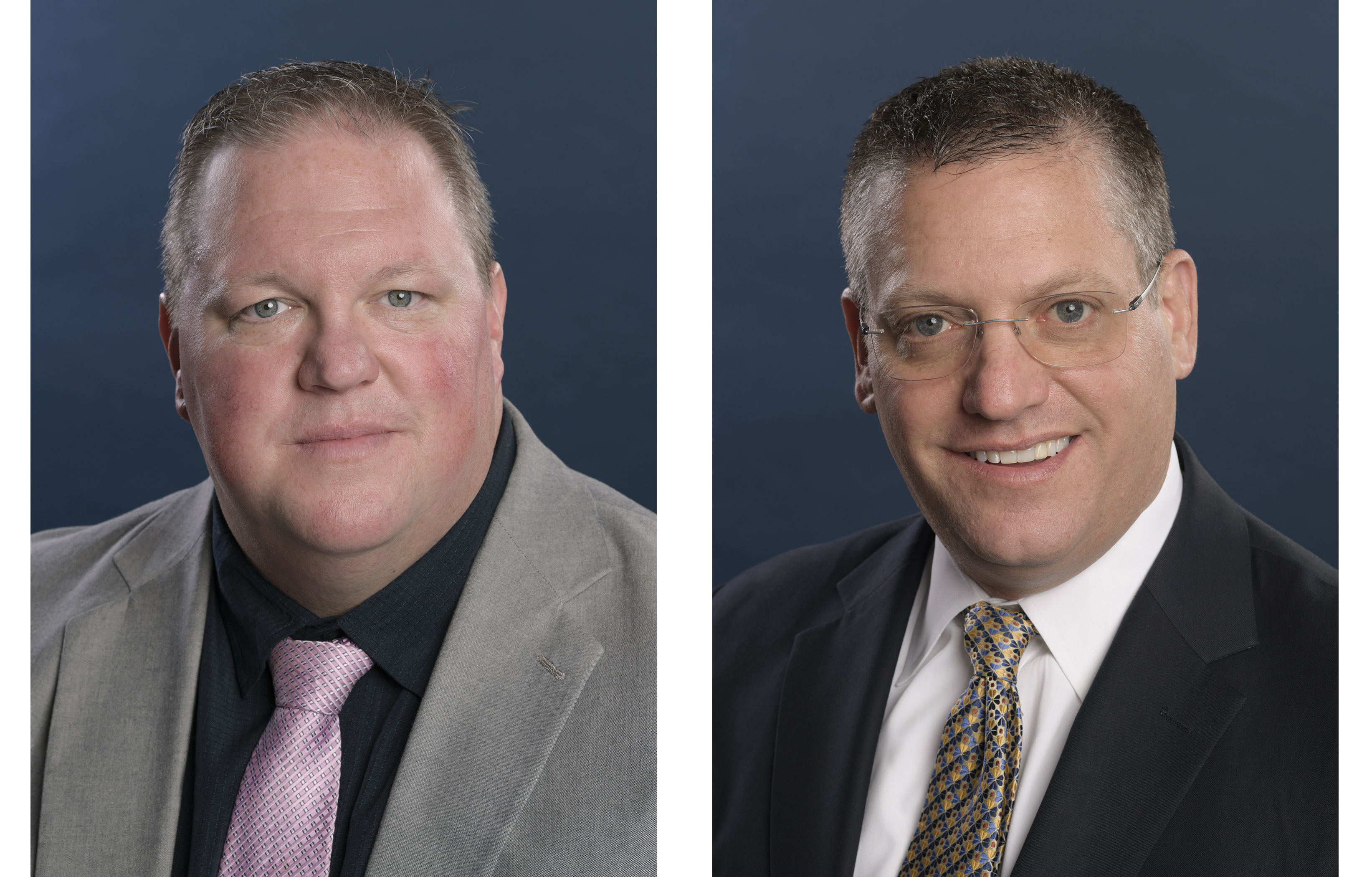 Photo: Keith Gray (left) and Chris Peduzzi (right)
St. Luke's University Health Network is pleased to welcome Keith Gray and Chris Peduzzi to the St. Luke's Sports Medicine team.
As Director of Sports Performance, Keith Gray oversees the staff and operations of the Network's sport performance department, which develops thousands of student athletes including collegiate, adult and professional/elite athletes from all sports. Gray is responsible for developing sports performance coaches who design and implement strength and conditioning programs for athletes and teams associated with St. Luke's, including school districts, athletic clubs and youth organizations. Following more than 15 years with collegiate sports programs, Gray spent nine years with the Philadelphia Eagles as the Assistant Strength and Conditioning Coach.
"I spent the last 25 years coaching athletes, including Super Bowl champions," says Gray. "Coaching performance coaches is no different from coaching athletes. I'm committed to making them the best versions of themselves."
Chris Peduzzi joins his former colleague and Virginia Tech football teammate as Sports Medicine Coordinator. His role is to ensure athletic training services are provided in a timely, accurate and effective manner. Peduzzi, who joined St. Luke's last year, oversees and mentors the many athletic trainers and students working within the Sports Medicine Program, preventing injuries and restoring function for thousands of athletes in Pennsylvania and New Jersey. He also serves as a liaison between St. Luke's and the school districts, colleges and sports organizations partnering with the Network. During his 19-year tenure with the Philadelphia Eagles, Peduzzi held a variety of roles, most recently as Head Athletic Trainer.
"Sharing my skills and experience with student athletes and trainers has been very rewarding," says Peduzzi. "I'm excited to be working for an organization that is committed to taking care of athletes."
"We are thrilled to have two well-respected, talented professionals join the Sports Medicine team," says John Hauth, Senior Network Administrator, Sports Medicine Relations. "With the level of experience Keith and Chris have, they will be a great asset to our program and the athletes we partner with."
"With the recent major business development growth of St. Luke's Sports Medicine, adding these two talented and experienced professionals to our Team, is of great value to our overall Program," says Gregory Leh, Senior Director, Business Development, Sports Medicine Relations.  "With their skilled mentorship abilities together with our current staff of Program Managers, Athletic Trainers and Sports Performance Coaches, St. Luke's will continue to provide quality Sports Medicine services to our school districts, collegiate partners, youth associations, clubs and athletes of all ages in the communities."
Longtime friends Gray and Peduzzi will soon be launching St. Luke's "Pro Zone," a new service providing athletes with advice, treatment, and specialized programming -- including recovery strategies -- from those who treated the pros.
St. Luke's is the largest provider of sports medicine services in region, offering the most comprehensive and advanced training and treatment for athletes and active individuals.