News
August is Breastfeeding Awareness Month!
July 27, 2021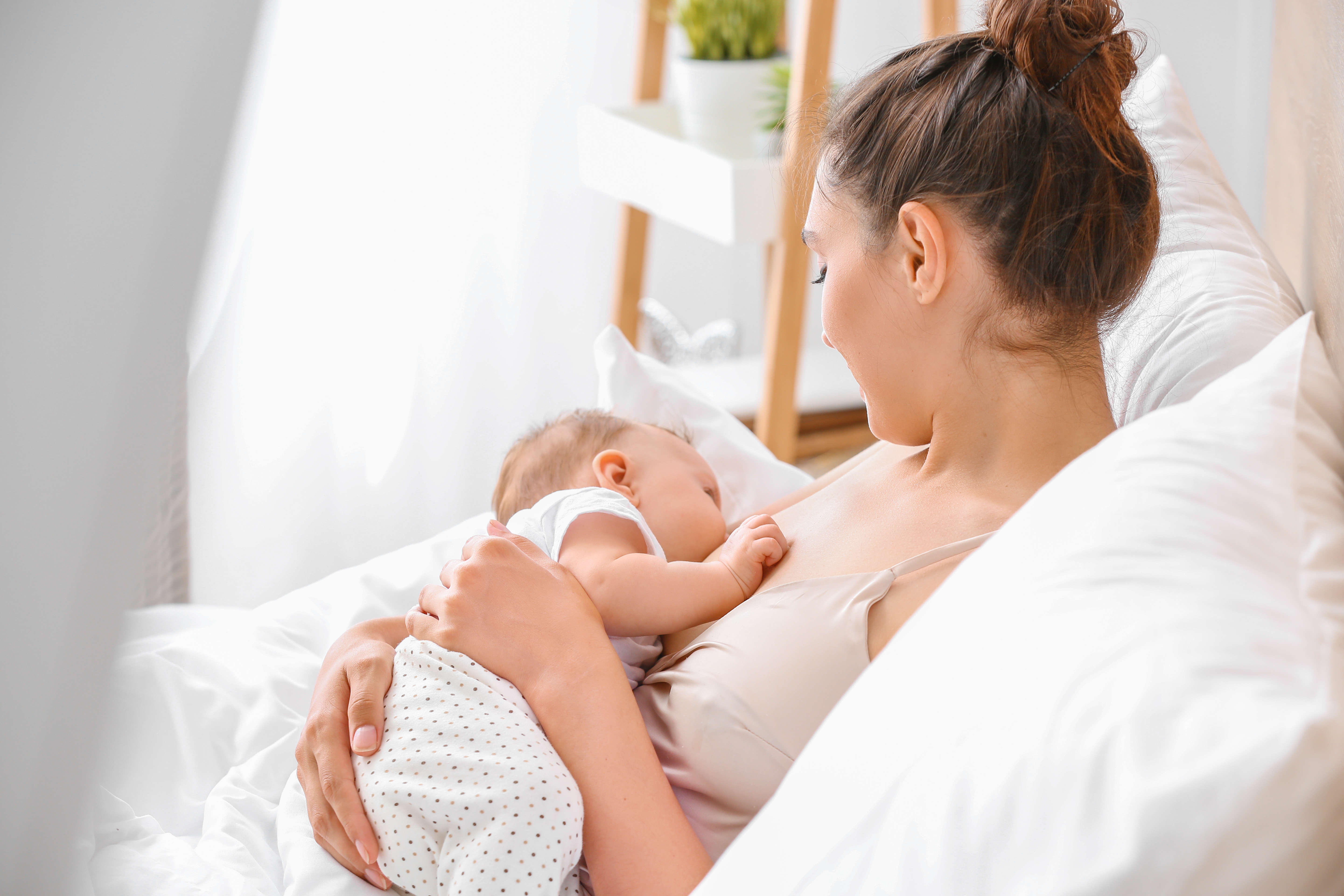 As a regional leader in women's services, St. Luke's University Health Network offers extensive educational and support services encouraging mothers to breastfeed. In recognition of Breastfeeding Awareness Month, Rima Strassman, MD, Medical Director of Lactation Services at St. Luke's, talks about how St. Luke's supports moms before, during and after childbirth.
When do mom's start receiving lactation services at St. Luke's?
St. Luke's OB offices and St. Luke's Baby & Me Support Center provide educational resources as well as prenatal breastfeeding classes for all expectant mothers. We also have certified lactation specialists in all St. Luke's delivering hospitals. These specialty-trained consultants are onsite seven days a week, meeting with all nursing mothers at least once a day during their hospital stay, teaching moms how to initiate breastfeeding, how to position their babies and how to safely handle and store breast milk.
Are there resources available for moms after they go home?
Absolutely! St. Luke's Baby & Me Support Center offers comprehensive ongoing support and services promoting the physical and mental health of moms, babies and families. In addition to lactation support, St. Luke's Baby & Me offers:
Prenatal and postnatal classes
Support groups
Post-partum emotional wellness services
The virtual support groups are free classes led by a lactation consultant and are attended by moms at various stages of nursing. Moms share stories and experiences with each other and, especially during the pandemic, the classes provide a sense of community for moms and their babies. In fact, it's not unusual to have moms with their second babies attend.
Even though some of our onsite activities are suspended due to Covid-19, we continue to see patients at the Center including those who require medical assistance for breastfeeding related conditions. I regularly treat mothers experiencing low milk supplies, overproduction of milk, nipple pain and prescribe supplements and order lab work as needed. At St. Luke's Baby & Me Support Center, like all St. Luke's locations, we are taking every measure we can to keep our patients – and employees – safe.
What about mental health services?
The "fourth trimester" (3 months following delivery) can be a challenging time for moms. Breastfeeding is not biologic – babies are not born knowing how to nurse and moms don't inherently know how to do it either. Furthermore, breast milk is not always best for everyone. Our goal is to help families find the right combination for them, without judgement. A mental health professional is available at St. Luke's Baby & Me Support Center, and virtually, for mom's struggling with postpartum emotional wellness. My job, and the role of St. Luke's University Health Network, is to help mothers reach their goals, whatever they may be at the time.
Dr. Rima Strassman is board certified in pediatrics, a Fellow in the Academy of Breastfeeding Medicine and a member of the American Academy of Pediatrics. She is an experienced pediatrician who specializes in breastfeeding medicine and general pediatrics.
Click here to learn more
.