News
Acute Rehab Center at Sacred Heart Campus Delights Sisters
November 09, 2021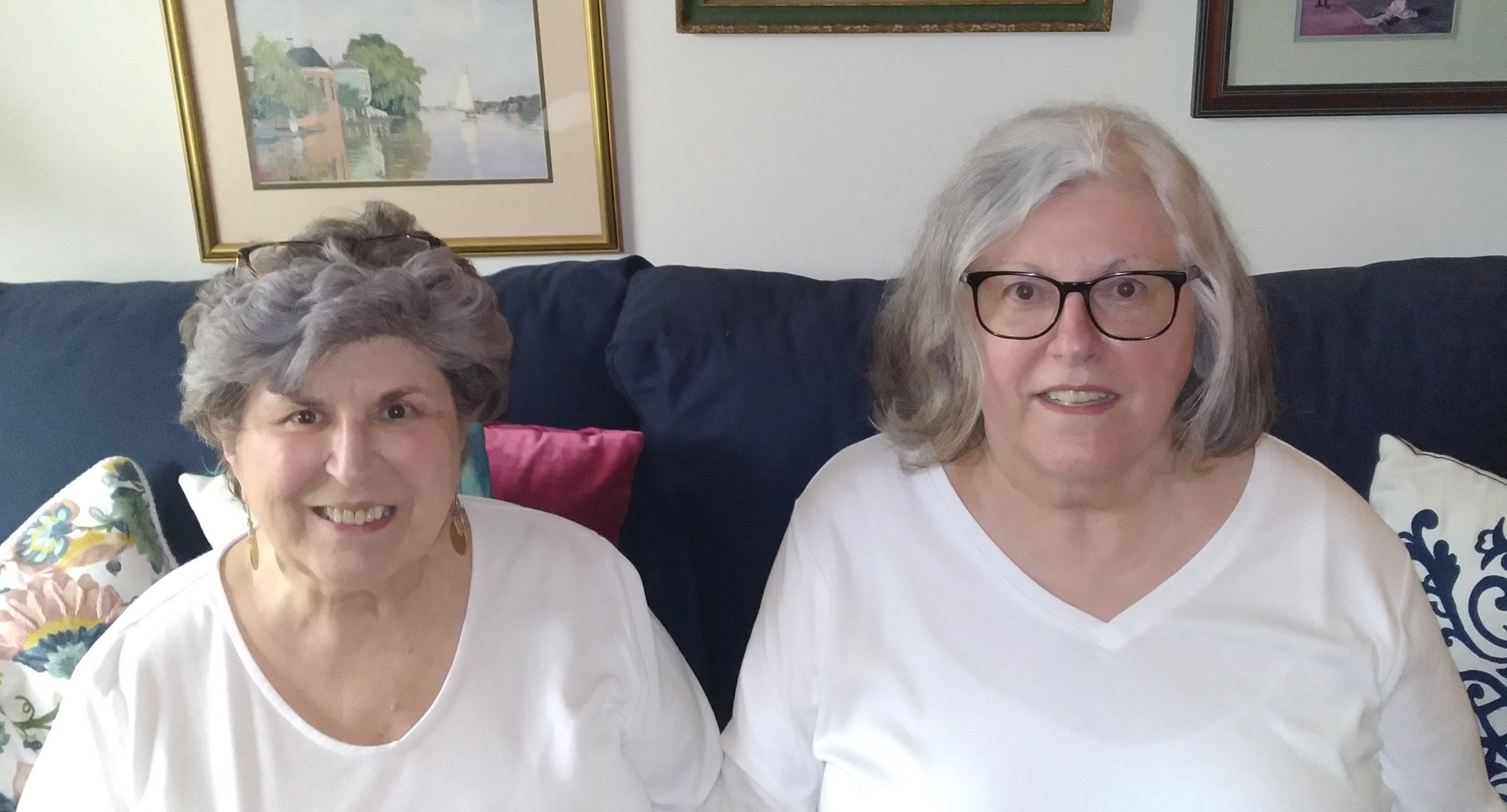 The Olenek sisters have always been unusually close. Just a year apart in age, Carol, "the healthy sister," remembers keeping an eye on older sister Anna ever since she developed a severe kidney infection when she was only six years old.
During her childhood, Anna had been hospitalized with rheumatic fever. Later, she would endure four strokes, in addition to other ailments. From time to time over the years, Carol would stay with Anna while she was ill. Anna also had trigeminal neuralgia, a condition that causes chronic pain in the face.

Anna, now in her 70s, needed rehabilitation services. Carol knew there was only one place for her sister – the Acute Rehabilitation Center at St. Luke's Sacred Heart Hospital.

Carol could attest to the excellence of the Acute Rehabilitation Center (ARC) at St. Luke's Sacred Heart Hospital. A retired nurse and former administrator of the Fountain Hill Annex of Lehigh County's Cedarbook Nursing Home, she had been a patient at the ARC last fall. She said she couldn't have been more pleased with both her experience and the outcome of the care she received. Carol had developed septicemia, a serious infection that occurs when bacteria enter the bloodstream. It had spread to her lumbar vertebrae, spleen and heart. As a result, she needed to have her heart's aortic valve replaced. Although the surgery at St. Luke's University Hospital in Bethlehem was successful, she was so weak from the infection that she couldn't roll over. Walking was tiring. To restore her strength, her cardiac surgeon Jose Amortegui, MD discharged her to the ARC at St. Luke's Sacred Heart Hospital.

"As soon as I arrived, they started addressing all of my problems," Carol said. "I received occupational and physical therapy every day. They got me to the point where I could walk and take care of myself." Later, Carol needed rehabilitation services again. Because of her earlier experience, she knew the ARC at St. Luke's Sacred Heart Campus was the only place she wanted to go.

"Just like before, the care was absolutely outstanding," Carol said. "I arrived there helpless, and they sent me home independent. By the end I could take a shower on my own, wash and dress myself, and waIk with a walker."

Carol returned to the home she shared with her sister Anna. About 15 years ago the sisters, both career women who had remained single, decided to sell their homes and move in together. In April, side effects from a medication Anna took for trigeminal neuralgia affected her balance and ability to walk. It caused her hands to shake so much that she couldn't hold objects. She was admitted to the hospital and upon discharge refused to go anywhere but the ARC at St. Luke's Sacred Heart Hospital.

Anna, who had been a health care quality improvement consultant, knew what comprised quality care and was impressed. "I never waited longer than 15 minutes without someone coming around to check on me," she said. "It was almost like having a concierge. At times I was embarrassed because so much was being done for me. But I wasn't treated special, everyone was treated that way."

Anna had driven herself to the hospital with only the clothes she was wearing. One of the ARC nurses washed her clothes so she would have trousers to wear until her nephew was able to bring her clothes.

"Except for his visit, I was all by myself," Anna said, explaining that Carol no longer drives. "The staff came in and talked to me so I would have social interaction. Even my attending doctor would call me, so I had socialization."
The excellent rehabilitation services were tailored to her needs, she said. Anna was petrified of walking down the steps, so they worked with her until she slowly regained her confidence. Anna continues to get outpatient rehabilitation from Physical Therapy at St. Luke's in Emmaus, which she says is also excellent.

Today, both sisters are doing well and have returned to their regular routine. Carol, the better cook, makes all the meals and Anna, the better housekeeper, makes sure the home is clean and tidy. Anna drives to the store, but Carol gets the groceries, ably hoisting cases of water and other heavy items.

Both sisters credit St. Luke's Physical Medicine and Rehabilitation physician Geeta G. Sathe, MD, and the other staff of the Acute Rehabilitation Center at Sacred Heart, for their recovery. Carol adds, "God forbid, if I ever need rehabilitation again, that's where I would go."

To refer a patient or learn more about the Acute Rehabilitation Center at St. Luke's Sacred Heart Hospital, call 484-526-1970 or visit www.sluhn.org/arc.