News
White Bean and Kale Chicken Soup
January 02, 2020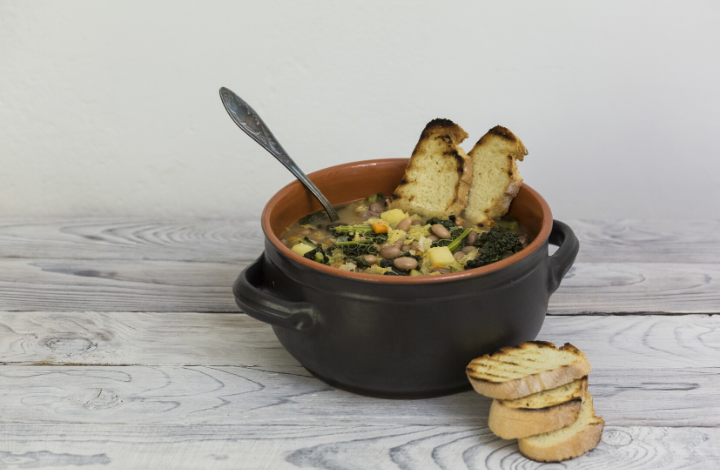 Adding beans to your recipes can increase your protein intake, leaving you full for a longer period of time.
Ingredients
4 cups shredded cooked chicken

Leaves from 4 large stalks of kale, chopped

1 medium zucchini, diced

2 cans cannellini beans, drained and rinsed

2 medium-sized sweet vidalia onions, diced

1 cup celery, sliced thin

2 cups green cabbage, sliced into thin ribbons

4 cloves garlic, minced

8 cups low-sodium chicken broth

3 tbsp. olive oil

1 tbsp. lemon juice

1 tbsp. dried parsley

1 tsp. dried oregano

1/4 tsp. salt

1 tsp. black pepper
Directions
To a large stockpot, add oil, onion, and celery, and sauté over medium-high heat for about 7 minutes.

Add cabbage, and continue to sauté for 3 minutes until cabbage wilts.

Add garlic, and sauté for another 1–2 minutes.

Add chicken broth, shredded chicken, cannellini beans, parsley, oregano, salt, and pepper, and boil for 5 minutes.

Add kale, zucchini, and lemon juice, and boil 1–2 minutes until kale has wilted and zucchini has softened.
Find this and many other heart-healthy recipes in The Heart Of Cooking by St. Luke's Cardiologist, Dwithiya K. Thomas, M.D.