News
A Plant-Based Thanksgiving
November 19, 2020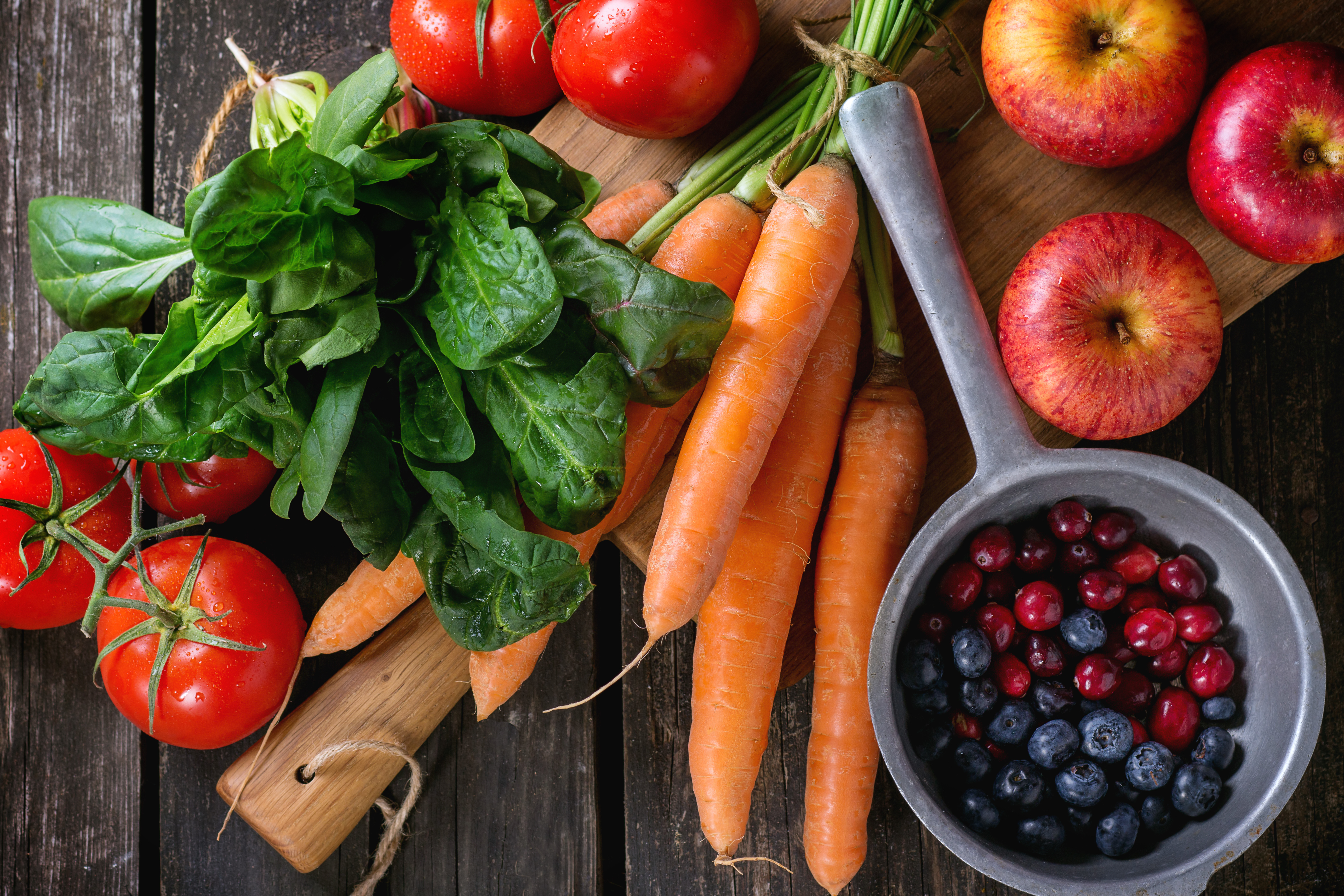 Jen Koffs, MS, RD, CSP, CSO, LDN, CSNC
Thanksgiving is a traditional time for gathering with loved ones and sharing gratitude for the things that make life beautiful—family, friends, good health, and delicious food! While every individual has his or her own special Thanksgiving traditions, this year's celebrations are likely to be particularly unique for everyone (looking at you, Zoom!). Why not embrace this year's distinctiveness by trying something new…say, a plant-based Thanksgiving?
Some of you may be feeling a bit skeptical right now. "Thanksgiving without a turkey? That's not Thanksgiving." The beauty of plant-based meals, however, is that they do not have to exclude animal products. They simply allow meat and poultry to step back into bit roles so that plants can take center stage and steal the show.
Why shake things up and make plants the stars of Thanksgiving? First and foremost, they are delicious. They add a variety of flavors and textures to the meal that simply cannot be replicated with animal products alone. They also add tremendous visual appeal by coming in colors that range from the deepest of purples to the most delicate of pale greens. The more fruits and vegetables that make their way onto your table, the more enticing and Instagram-worthy your meal will be. Plants are also often full of fiber and water, which means they generally help fill you up on fewer calories than an equivalent volume of meat. This makes it easier to feel proud of your mealtime choices and satisfied by a smaller slice of pumpkin pie. Finally, plants have numerous health benefits that range from lowering your blood pressure as the clock counts down the final minutes of your favorite football team's game to strengthening your immune system as fall fades into winter.
What might a plant-based Thanksgiving look like in practical terms? If you usually use bacon to flavor your roasted Brussels sprouts, try substituting garlic and a splash of balsamic vinegar. If you typically add sausage to your stuffing/dressing, swap it with some savory brown lentils. Instead of using meat to make your gravy, rely on the hearty umami flavor of mushrooms. If your mashed potatoes call for butter, try a non-hydrogenated margarine. Vegetable broth and non-dairy milk substitutes can easily be traded in the place of beef or chicken broth and cow's milk. Full-fat coconut milk and coconut cream can replace the cream used to make both pumpkin pie and the whipped cream on top. The possibilities are endless!
As you start considering your options, remember that all traditions start out as someone deciding to try something new and different. This year is your opportunity to build a new tradition of enjoying plant-based Thanksgiving meals. Happy Thanksgiving!