News
New Women and Babies Pavilion Opens at Anderson Campus
January 13, 2020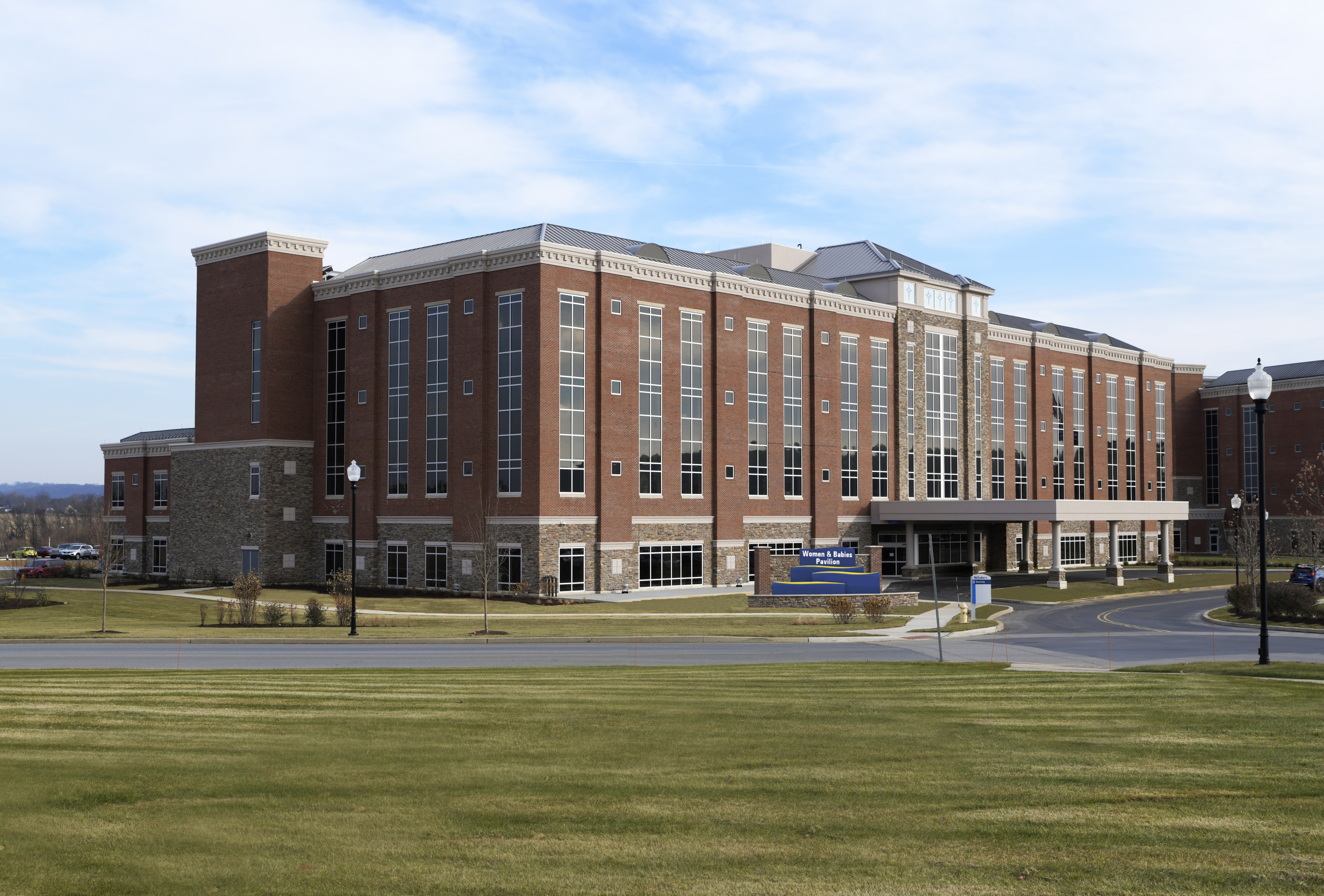 On January 10th, St. Luke's University Health Network hosted a ribbon cutting ceremony for the new Women & Babies Pavilion at the Anderson Campus in Bethlehem Township.
The Women & Babies Pavilion expansion doubles the size of the existing hospital on the 500-acre Anderson Campus just off Route 33. The new facility includes a labor and delivery unit, adding to the Network's existing labor and delivery units in Allentown and Bethlehem. The unit's first birth is scheduled for Saturday, Jan. 18.
"St. Luke's OB/GYNs and staff understand that pregnancy is a very special time for mothers and the entire family, so from start to finish, the Women & Babies Pavilion was designed with their entire experience in mind. The concept is to incorporate not just the new baby, but the new family that is 'born' when a baby arrives," says Israel Zighelboim, MD, FACOG, FACS, Chair, Department of Obstetrics and Gynecology, St. Luke's University Health Network. "The facility itself is an extension of the personalized care that our patients have come to expect from the OB/GYN team at St. Luke's."
This $75 million investment in the community represents St. Luke's continued commitment to providing high-level maternal and newborn care to the region. The pavilion is a four-floor, 180,000-square-foot facility which includes nine labor and delivery rooms, a Level III Neonatal Intensive Care Unit (NICU) with eight private rooms and 18 semi-private rooms, a 32-room postpartum unit and a 16-bassinet nursery.
The Women & Babies Pavilion includes family-friendly spaces designed for comfort, convenience and to help nurture the bond between mom, baby and family. It features spacious, private rooms and spa-like amenities with decor inspired by nature. In addition to the facility itself, the expert care team is also focused on making moms and families as comfortable as possible.
The pavilion also provides graduate medical education space, including a simulation center, for multiple residency programs at St. Luke's Anderson Campus. This expansion almost doubles the number of residents and fellows trained within St. Luke's to over 430 – the largest program in the Lehigh Valley.
With existing educational programs throughout its Network, St. Luke's plans to add 160 new residents over a five-year period in specialties like neurology, psychiatry, dermatology, endocrinology, emergency medicine, otolaryngology (ENT), internal medicine and family medicine.
"This expansion at the Anderson Campus not only underscores St. Luke's commitment to mothers, babies and families, but also to training the next generation of health care providers to care for them," says J.P. Orlando, Ed.D, St. Luke's Chief Graduate Medical Education Officer. "We look forward to expanding our offerings to Anderson Campus, which will allow us to train even more future physicians, particularly in high-demand specialties like psychiatry and dermatology."
The new Women & Babies Pavilion will adhere to the same quality standards upheld by the other St. Luke's birthing centers in Allentown and Bethlehem, like the St. Luke's Baby & Me Philosophy. The St. Luke's Baby & Me Philosophy facilitates the bond between families and baby while providing high quality, personalized care.
"The new Women & Babies Pavilion will sustain hundreds of permanent, family-supporting jobs," says Ed Nawrocki, president, St. Luke's Anderson Campus. "The project represents a major commitment to the community and to providing exceptional maternal and newborn care."