News
Monroe Campus Earns HAP Award
August 18, 2020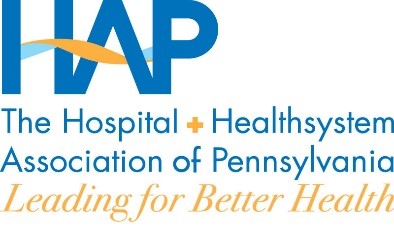 St. Luke's Monroe Campus earned a 2020 Achievement Award from The Hospital and Healthsystem Association of Pennsylvania (HAP) for its outstanding effort to improve health care in the communities it serves.
The Monroe Campus entry, "I've fallen and I can't get up … Preventing Inpatient Falls," was chosen as an "In Safe Hands" award winner. Twelve projects across four categories were selected from 131 submissions. Winners were chosen for their exceptional work and innovation in community health projects, quality improvement efforts and operational efficiencies.
Patient falls are a challenge within many healthcare facilities. The 2017 baseline fall rate for St. Luke's Monroe Campus was 3.34 per 1000 patient days. Monroe Campus senior level administration supported the formation of a multi-disciplinary team to address improvements for this patient safety care focus. The team developed an aim statement of reducing inpatient falls to a rate lower than Pennsylvania Patient Safety Authority Benchmark of 3.21 per 1000 patient days by June 2018. The campus' fall rate declined 55 percent over this three-year period, dropping to 1.49 falls per 1,000 patient days from 3.34 falls per 1,000 patient days.
"We are extremely proud of the superior teamwork and patient care provided to our patients each and every day at the Monroe Campus," said Don Seiple, President of St. Luke's Monroe Campus. "This award acknowledges our continued commitment and focus on patient safety, as well as our team's unwavering goal of improving the health and wellbeing of the patients we serve."
Entries were evaluated by a 16-judge panel. The panelists, drawn from Pennsylvania and across the nation, represented the public and private sectors, business organizations, consumer groups and renowned health care quality institutes.
"Especially in light of the extraordinary challenges that COVID-19 has presented Pennsylvania hospital communities, we are pleased to honor these recipients of the 2020 HAP Achievement Awards," said Andy Carter, HAP's president and chief executive officer.
"These outstanding projects demonstrate the tireless commitment to excellence that Pennsylvania hospital communities embody each and every day. We congratulate these winners for their accomplishments."
The St. Luke's Monroe Campus winning team will be recognized at HAP's 2020 Patient Safety and Quality Symposium, which will be held virtually September 9–10.
HAP's Achievement Awards program has recognized Pennsylvania hospital excellence since 1978.