News
Merissa Frye Cancer Research and Compassion Fund Supports Women in Need
March 03, 2020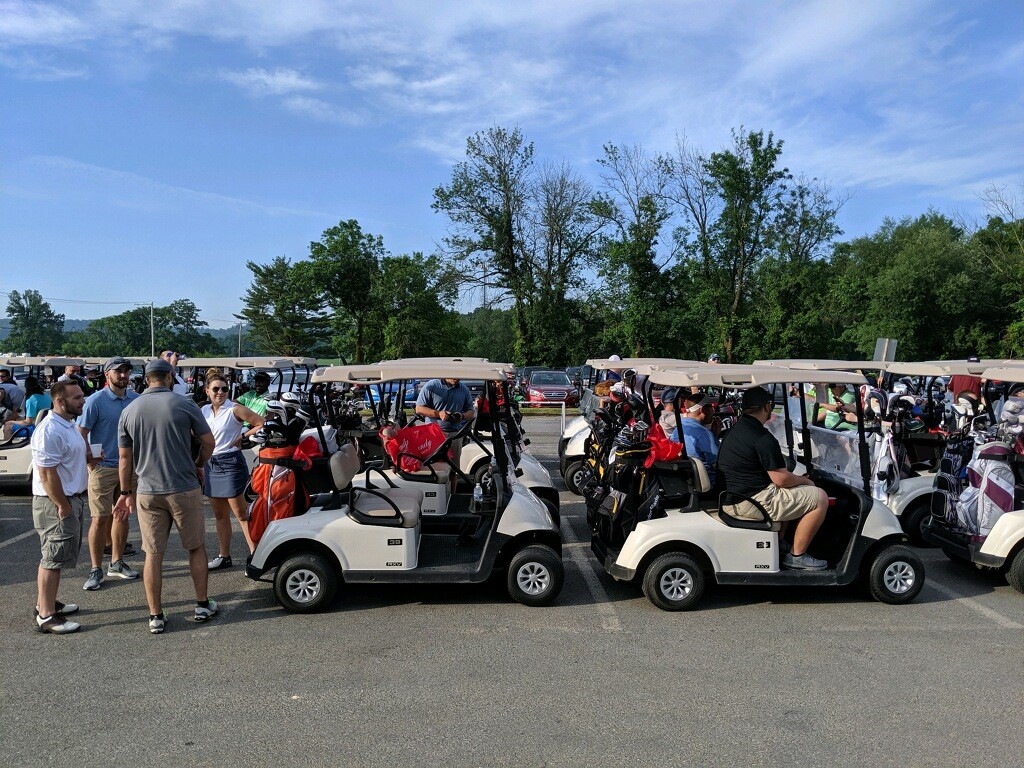 The Merissa L. Frye Small Cell Cervical Cancer Memorial Foundation 2019 Golf Scramble
Early 2018 was a harrowing time for Herb and Wendy Frye. After months of treatments and trips to Sloan Kettering Cancer Center, their daughter Merissa lost her heroic battle against cervical cancer at only 28 years old.
Merissa–an avid bowler, animal lover, and outdoor enthusiast–was an inspiration to all those who were lucky enough to know her. She spent her life among family and friends who have now made it their mission to fight back against cancer and build a legacy in Merissa's name.
Herb and Wendy formed the Merissa L. Frye Small Cell Cervical Cancer Memorial Foundation to raise awareness about this deadly disease and help others in need. The first order of business was to host a fundraising event in one of Merissa's favorite places – the bowling alley. In the time since the incredible turnout of the inaugural event, the foundation has grown significantly – with an outpouring of support from family members, friends, and community members alike. Now, the organization also hosts an annual golf outing to raise funds in support of its mission. In 2019, $4,500 was raised to develop the new Merissa L. Frye Cancer Research and Compassion Fund at St. Luke's University Health Network.
The Fryes chose to partner with St. Luke's and establish their new fund to honor Merissa and improve the care provided to local women impacted by cervical, uterine, and breast cancer. Donations will support clinical trials taking place at St. Luke's that identify innovative treatment options.
The fund will also offer much-needed financial assistance to patients who are struggling to afford medical care not covered by insurance.
"We know firsthand the toll that this disease can take on a family," shares Herb Frye. When you have a child in pain, you do all you can to try and make it better; to take that pain away. Patients and their families should never need to worry about how to pay their bills during what is arguably one of the most difficult times they'll ever face."
Back in 2017, when Merissa needed transportation from the Lehigh Valley to Memorial Sloan Kettering Cancer Center in New York City, Herb called a local ambulance corporation hoping for a reasonable estimate. To his surprise, the generous crew offered their services at no cost. This selfless act of kindness inspired the Fryes to continue to pay it forward and help other families in need.
"This kind gesture at such an uncertain and tumultuous time meant more to our family than words can express," says Mr. Frye. "When we formed the foundation, we just knew we needed to do as much as we could to honor Merissa and help others the same way that we were helped when we needed it most."
The Merissa L. Frye Small Cell Cervical Cancer Memorial Foundation is pleased to announce that this year's golf outing will take place on June 27, 2020. To learn more and register for the outing, please download a copy of this form.