News
First Drug Shipment from Non-Profit Group Combating Shortages and Rising Prices
March 05, 2020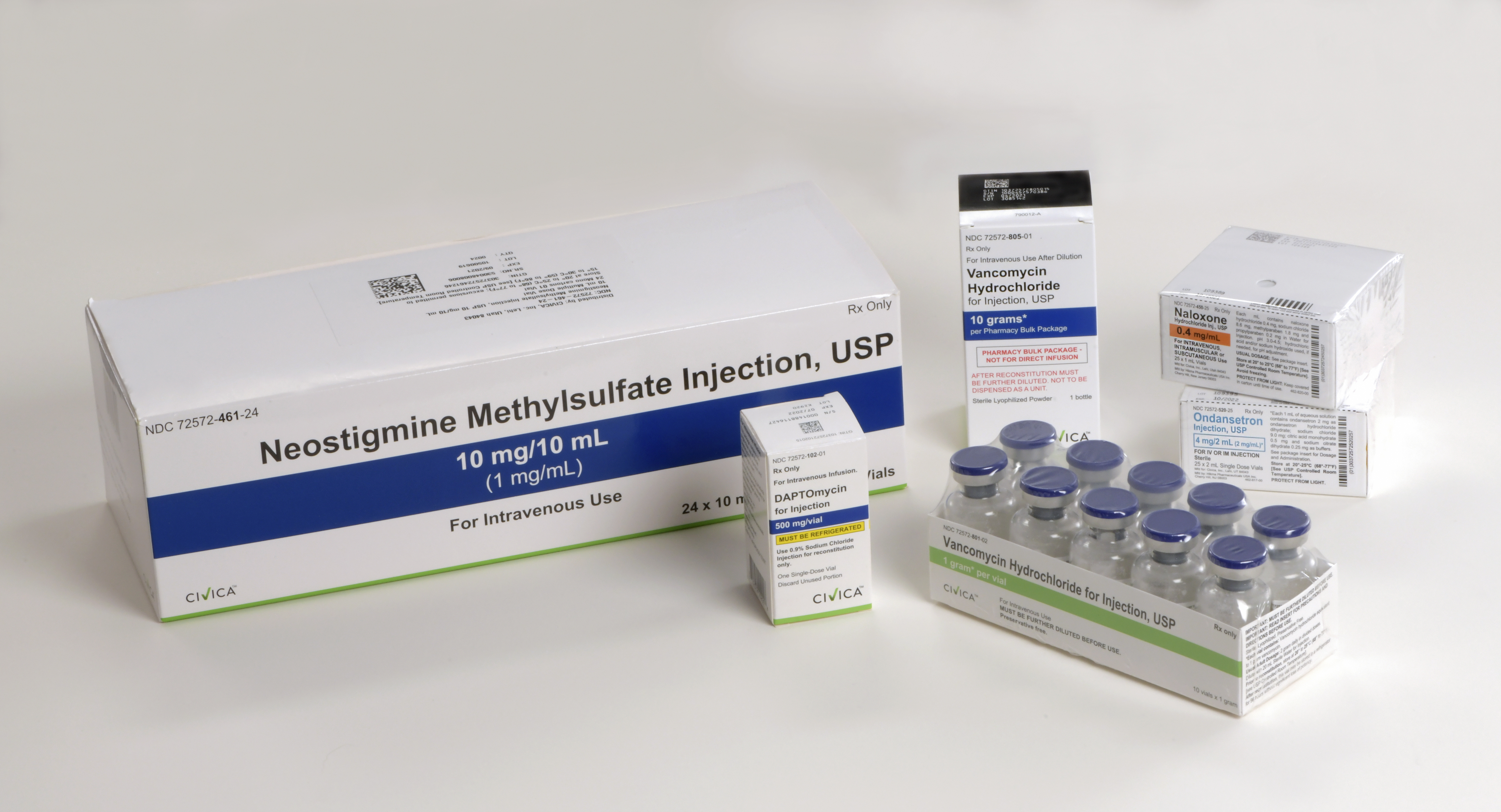 St. Luke's University Health Network received its first shipment of injectable drugs from Civica Rx, a nationwide consortium the Network joined last year to combat chronic shortages and rising prices of widely used generic medications.
Civica Rx is a non-profit generic drug company that aims to circumvent traditional supply chains by producing in-demand drugs and selling them at fair and sustainable prices to consortium members.
St. Luke's joined Civica Rx as a founding member in January 2019. Civica Rx now represents more than 1,200 hospitals in nearly 50 health systems, according Debbi Ford, Civica Rx spokesperson.
David Herold, St. Luke's Senior Director of Business Development & Planning, hailed Civica Rx for getting the delivery system up and running so quickly.
"This first shipment is an important milestone for St. Luke's and signals that Civica Rx is making good on its promise to provide reliable and affordable access to mission critical drugs," Herold said. "St. Luke's is proud to be part of such an innovative approach to assuring quality and cost-effective services for the patients in our region."
The St. Luke's shipment from Civica Rx includes drugs that are critical to its mission, including the antibiotics Vancomycin and Daptomycin and the overdose reversing drug Naloxone.
Herold said many common drugs are manufactured by one or two generic companies, a situation that leads to price hikes due to little competition. It also spurs shortages when weather-related or unforeseen events hit a lone manufacturing site producing a drug.
Herold said the situation hurts St. Luke's in its mission to deliver the highest quality of care to patients. When drugs aren't available, he said, physicians are forced to use alternatives that may not be preferred for the patient and cost more. Now, he said, "We're assured of always having these drugs available to patients."
Civica Rx is taking a multi-prong approach to changing supply-chain dynamics, Ford said. Initially, it has entered into long-term agreements with FDA-licensed generic pharmaceutical companies to produce the 18 drugs. Ford said such arrangements will better guarantee a steady supply of the drugs at a certain price. Ultimately, Civica Rx plans to operate its own manufacturing facility and license its own drugs. Without having to worry about profit, Civica Rx will be able to better control prices, she said.
To be part of the consortium, St. Luke's made a $5 million investment in Civica, Herold said. As a founding member, St. Luke's has a seat on the medical trends advisory committee and on the drug selection advisory committee. "Having a seat on these committees assures that our physicians and patients have a voice in determining the next drugs Civica will offer," he said.
Like other health systems in the consortium, St. Luke's committed to placing 50 percent of its orders with Civica Rx for the drugs it uses on the list. Ford said the 50 percent commitment means hospitals will continue to buy the drugs from other manufacturers, which she said is a good thing since it will encourage competition.
Herold said Civica Rx is already having an impact on the market. "After Civica announced the drugs they were targeting for production, we saw many of those prices drop," he said.