News
Riding for Charity to Celebrate Husband's Life
July 08, 2019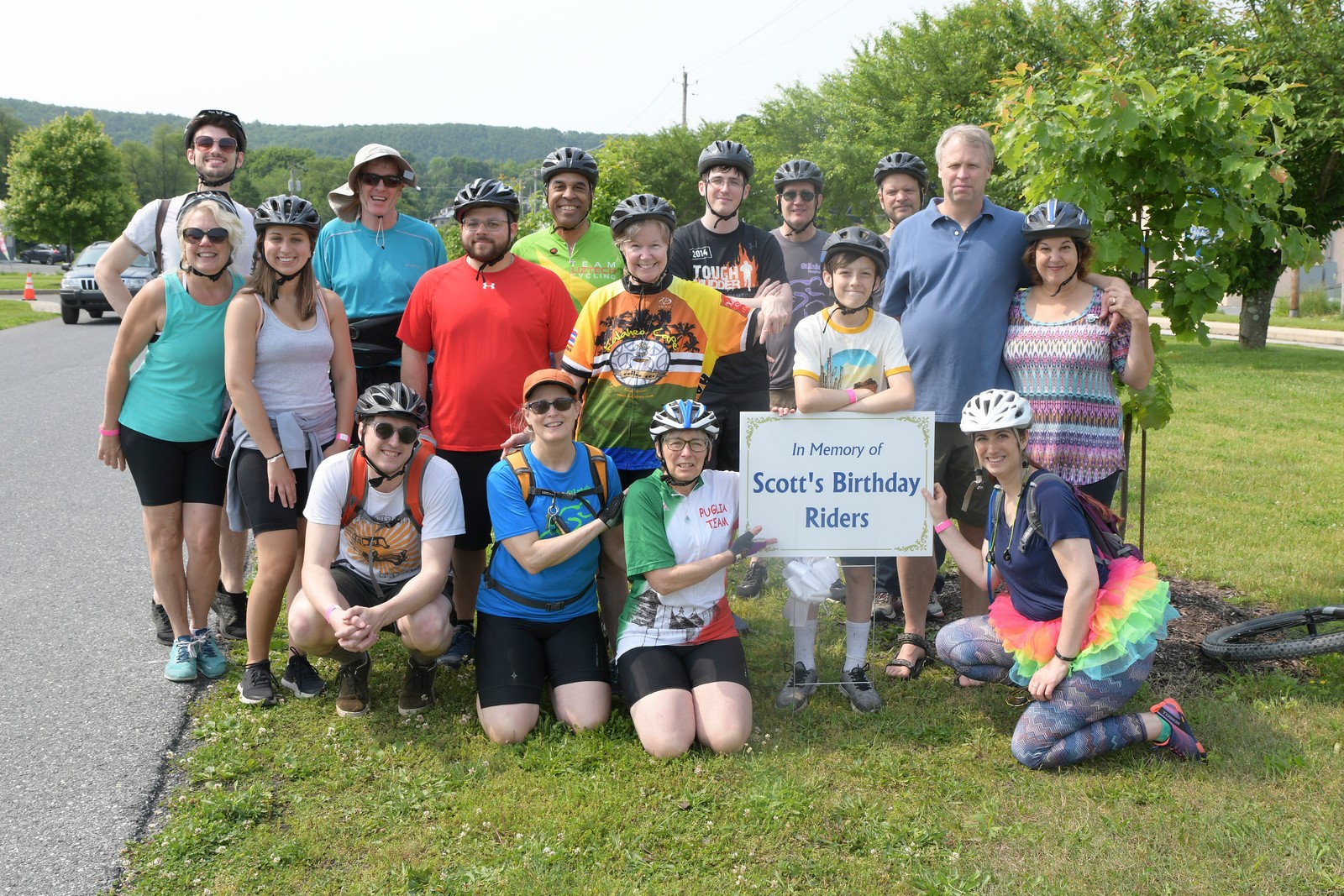 Scott McLaren was an avid bicycle rider much of his life. When he was in his 20s, he once biked from Philadelphia to his dear aunt's front doorstep in Florida. In 2011 he rode in the inaugural St Luke's Hospice Bike Ride riding in the 60 mile course. Shortly after that first hospice ride Scott was diagnosed with multiple myeloma. The summer he was diagnosed he rode almost 1,000 miles. Scott loved cycling.
Jill and Scott were married 33 years and along with sharing their love for cycling they also had a jewelry business together. On the day of their 33rd wedding anniversary, Scott lost his battle with cancer and passed at home with hospice. Jill held onto the jewelry business as long as she could but it wasn't the same without Scott and after a couple years she chose to give it up.
Jill could think of no better way to honor Scott's memory than participate in the annual St. Luke's Hospice Bike ride. The same ride that her husband once rode in. As her jewelry business was winding down, Jill decided to sell her jewelry at a reduced cost to raise money. With the money raised Jill covered the registration fee for friends and family to ride along with her in memory of Scott.
The ride always falls around Scott's early June birthday. "I just started telling everyone, 'I want to do this ride for Scott's birthday. Want to join me?" The first year her team was 7 -8 strong, and each year the more who learn about it, the more who want to participate. "This year we had 20 on our team," she says. They ride under the banner: "Scott's birthday riders." "I never expected to be riding in this ride for him," Jill says.
At this year's ride Jill spoke to the crowd at the start of the ride and shared with the other riders why she rides - She encouraged others who have experienced loss to celebrate their loved one's memory and how this bike ride is the happiest day of her year. This was the fourth year Jill has participated in the annual ride.
With a large group Jill says. "We go at a very leisurely pace. We start at 10am and don't finish the 20 miles until around 1pm. No one is in a hurry." Jill holds a gigantic picnic after the event to thank those who rode along with her.
"The weather this year was spectacular," Jill says. "It was one of the best years we've ever had. We saw waterfalls flowing that hadn't been flowing in the past. It was just such a great time."
Jill says she would encourage anyone who has suffered a loss to find ways to celebrate their loved one as she has with this ride. "My hope is to recommend that others give it a shot and find ways to celebrate their loved ones with something that is just so joyous. My husband liked to bike and it was important to him, and so, I like to do a fun activity for him while helping others at the same time."
This year's St. Luke Hospice bike ride was the biggest turnout to date of over 240 riders raising more than $15,000 for St Luke's Hospice. This annual fund raiser helps to cover non-reimbursable hospice care and fund specialty programs that will benefit future hospice patients and families.