News
Read to Your Baby Every Day!
February 09, 2018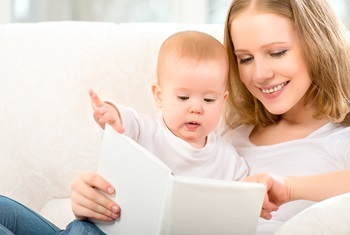 Sleep - Cry - Feed - Change Diapers - Repeat - that's pretty much what most people associate with newborn care. And yes, all of those activities are a significant part of an infant's day, but regular reading sessions should also be added to the mix right from the start. Because more than 95 percent of an infant's brain is developed during the infant stage, sensory stimulations like listening to voices and looking at pictures of a book can affect brain formation for years to come. Despite all the proven benefits of brain stimulation during this time, research shows that only half of parents read to their babies every day.
When to Start
The American Academy of Pediatrics (AAP) stresses the importance of reading from birth to kindergarten - that's a lot of years to establish a love of reading and it doesn't take much effort. Even young babies can benefit from routine and reading can be a natural part of the bedtime ritual. Keep it short and simple, just a few minutes a day can have a great impact.
It's not just the words that shape a baby's brain; colors and images on the page or the sound of your voice will also enhance reading's benefit. Another advantage? The closeness and cuddling of reading means that any caretaker - parent, grandparent, big brother or big sister - can use reading time to make baby feel safe and secure, which provides many cognitive development advantages.
The most recent research on the subject clearly indicates that reading out loud to babies is a crucial part of early literacy, but there are also other benefits:
● Word recognition
● Improved language development
● Better social-emotional skills
● Understanding the arc of stories
● Sound and letter understanding
● Fosters curiosity and memory
● Learn how to handle a book and name objects in the book
● Better vocabulary
● Positive association with reading can lead to a love of reading later in life
"The benefits of reading are almost too numerous to count," says Sarada Kadewari, MD, of ABW St. Luke's Pediatrics. "I talk to parents about a reading routine at every well or sick visit because I feel it's that important. When babies are exposed to reading every day, they exhibit a stronger parent-child bond and language and literacy skills that surpass children who were not read to early on."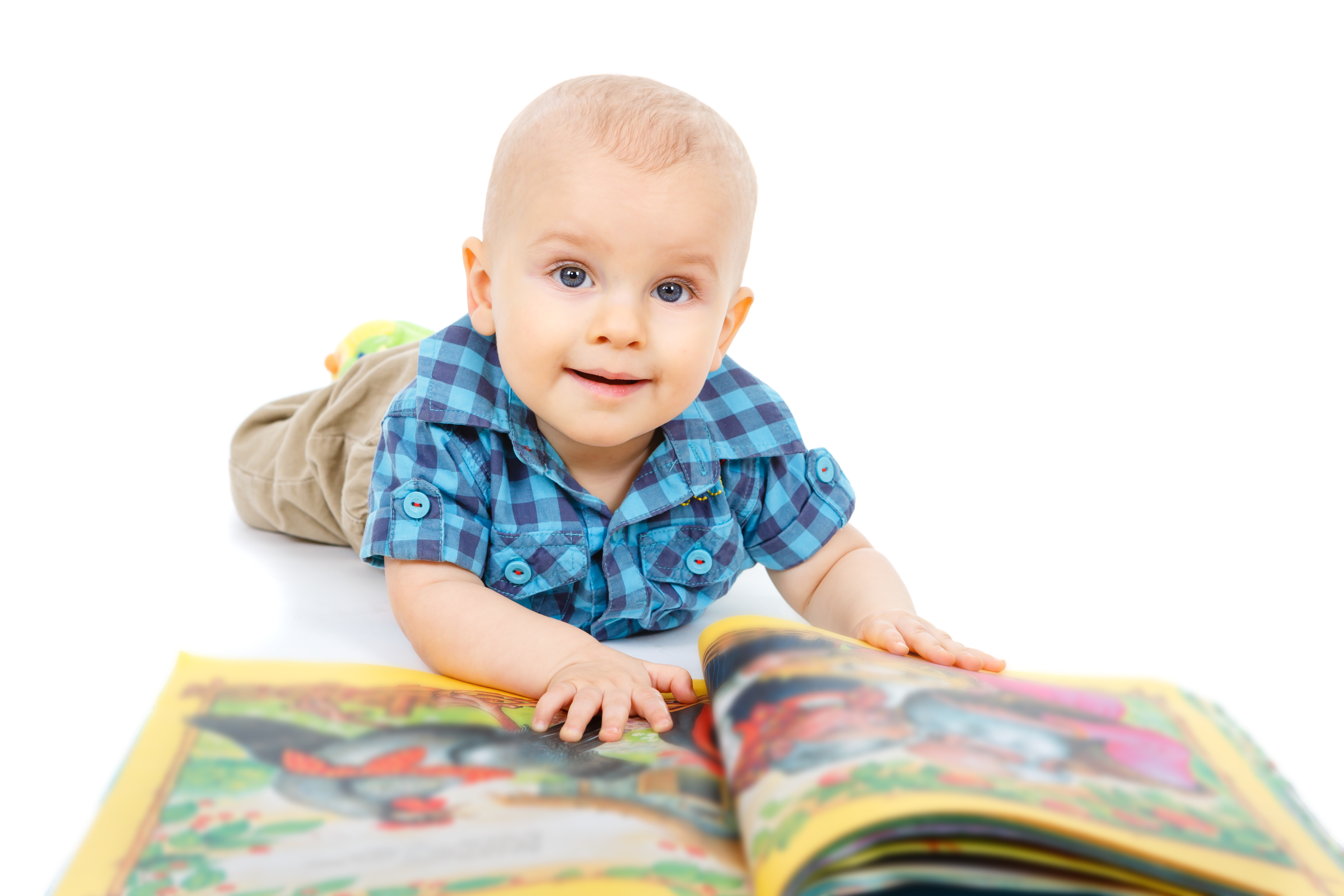 What Reading Materials is Best?
Since a big part of reading's benefit is bonding and voice and word recognition, you can really read your baby anything! Books, magazines, newspapers, even novels you want to read can give baby the advantages of reading. Even just talking to baby helps with audio recognition. As your baby gets older, you may want to stick to age-specific choices (since she may just want to grab the book and put it in her mouth or flip the pages herself too!) For those older babies, look for lift the flap books,"touch and feel" books or anything bright and colorful with repetitive patterns and rhythms.
Making the Most of Book Time
When you do pick a baby-friendly book, make sure to point to the words as you read, point to the pictures and talk about the colors or feelings conveyed by the images. Move your finger from left to right, so she starts to understand the cadence of reading. Older babies can help turn the pages, look at the pictures and maybe even start making up their own words or sounds. Most importantly, be excited about reading! Use expression and make it interesting and fun for them - it should be something you both look forward to each day.
Experts say that reading is the one of the most important things you can do to set your baby up for later success in education. More than anything, it helps enhance that bond between child and parent that leads to a feeling of security for kids. When kids feels safe, their brains are open to learn and grow in both school and in life. While the love of reading is a gift in and of itself, it's by no means the only benefit of early childhood reading, so open a book and start reading to your baby. It's one of the most inexpensive, simplest, quickest things you can do to ensure success for your child.
Sarada Kadewari, MD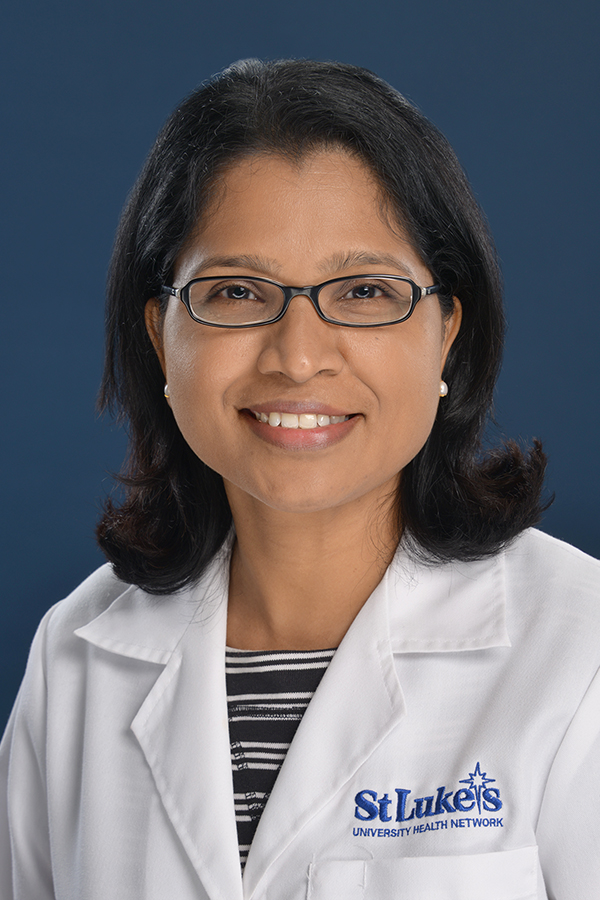 Sarada Kadewari, MD, recently joined ABW St. Luke's Pediatrics in Bath after working in private practice in Monroe County for nearly 18 years. After attending medical school in India, she completed her residency in pediatrics at Brookdale University Hospital Medical Center in New York.
She is also a certified lactation consultant and often discusses the health benefits of breastfeeding with parents. "I use my time with parents to not only evaluate the health of their baby, but to also discuss, communicate and remind them of some very important developmental best-practices," says Dr. Kadewari. "In addition to being a strong advocate for breastfeeding, I emphasize the 5 Rs of early education identified by the American Academy of Pediatrics." Dr. Kadewari explains that the "Rs" stand for reading together (every day, even if only for a few minutes,) rhyming (playing, cuddling,) routine (in terms of sleeping and eating schedules,) rewards (positive reinforcement for things like helping, cleaning up) and relationships (any behaviors that build and strengthens that bond between parent and child.) The 5 Rs contribute towards establishing a healthy foundation for learning and raising a happy child with high self-esteem.
Dr. Kadewari is married with two children. She sees patients every day at the Bath office. To make an appointment to see Dr. Kadewari, contact ABW St. Luke's Pediatrics at (484) 526-7360.