News
Ragweed, Trees and Grass… Oh My! Allergies Are Especially Severe in the Lehigh Valley
May 29, 2018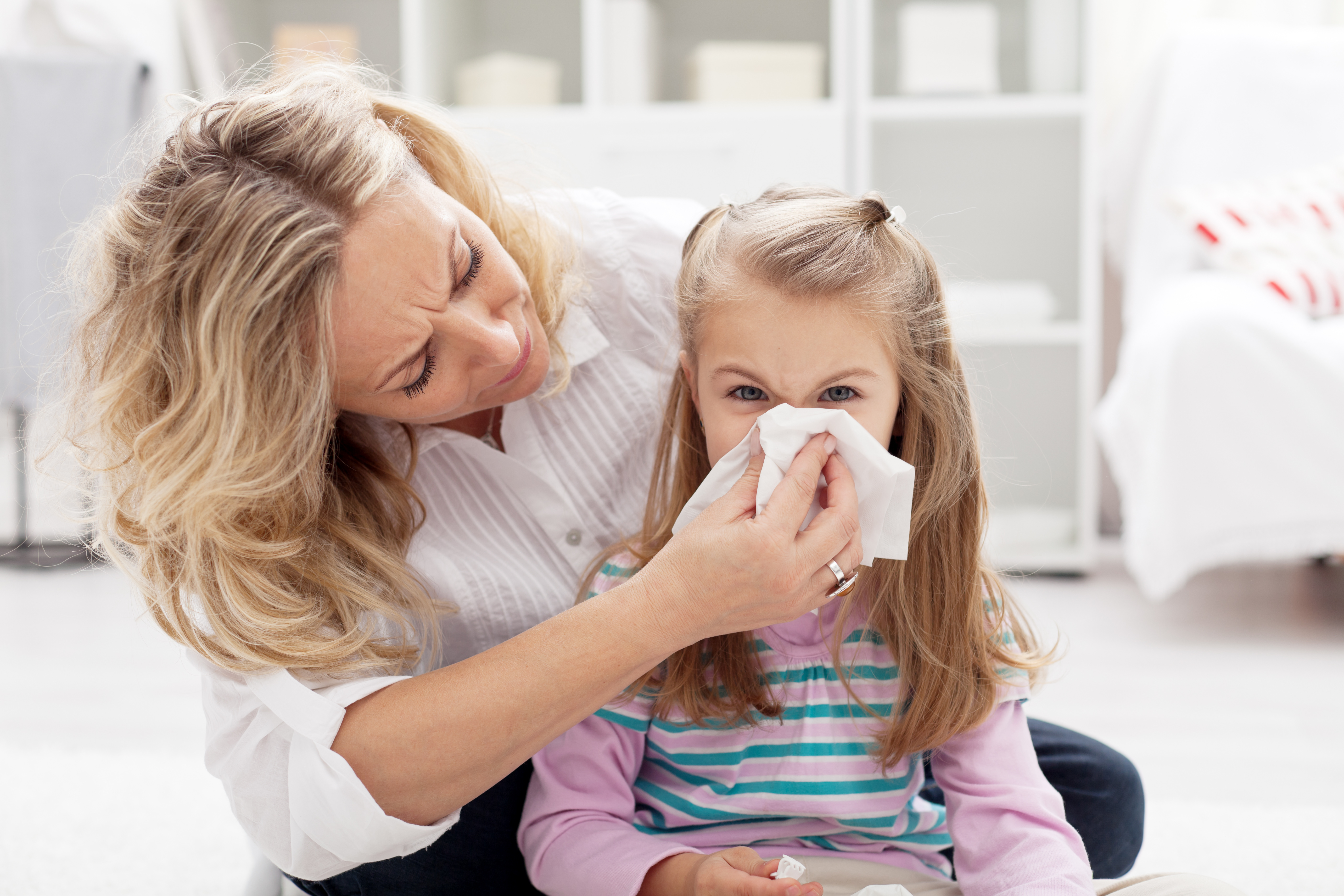 During this time of year, runny noses and itchy, watery eyes can usually be attributed to seasonal allergies. "An allergy is a reaction caused by our immune system going into overdrive because something it perceives as objectionable has entered it," explains St. Luke's pediatrician, Vincent Moffitt, MD. "The offending substance is called an allergen."
While ragweed is a big offender during the fall, spring's main allergens are tree and grass pollen. Pollen scatters in the wind, permeating the air we breathe both outside and inside. Pollen allergies are often called hay fever. Allergy sufferers in the Lehigh Valley are at a particular disadvantage; this region is known for high pollen count levels and regularly ranks in the top 100 allergy capitals in the country by the Asthma and Allergy Foundation of America (AAFA).
Seasonal allergies commonly start in childhood, usually beginning around ages 2-5, and thus could be the beginning of years of seasonal allergy battles. The chances are pretty high that your child may experience allergy-related symptoms since about 1 in 5 people in this country have allergies, the most common of which is seasonal allergies or hay fever. Dr. Pagerly frequently sees children suffering from allergies starting at these young ages.
Seasonal Triggers
Tree pollen usually starts bothering allergy sufferers starting in March through May, followed by flower and grass pollen in April and May, and grass pollen peaking in June. "All of this pollen in the air makes for a tough few months for children afflicted with seasonal allergies," says Dr. Pagerly.
Symptoms of seasonal allergies:
Runny nose - clear nasal discharge

Itchy nose

Itchy, watery, red eyes

Lethargy

Wheezing

Cough

Itchy ears, mouth or throat
Tips to Combat the Sniffles
Avoiding seasonal allergens can be nearly impossible, but the good news is that there are steps you can take to minimize seasonal allergy symptoms for your child. Dr. Moffitt walks us through some of the best strategies:
Check pollen counts from sources like the National Allergy Bureau of the American Academy of Allergy Asthma & Immunology and cater your outdoor activities around those high pollen days.

Saline - saline spray or a Neti pot can help rinse out your nasal passages and can be used multiple times a day.

Medication - antihistamines can help prevent and relieve some of the symptoms. Some are over-the-counter and some are only available by prescription. Nasal or oral antihistamines provide relief after a flare up relatively quickly.

Don't bring the outside in - try to decrease the pollen you bring into your home. Take your shoes off, change your clothes or take a shower to remove any pollen that may be on your body from the day.

Windows closed - Having the windows open on a balmy night may seem like a nice idea and a way to save energy, but it's not good for allergies. Use air conditioners when possible to reduce the allergen-laden air that is seeping into your home through open windows.

Dry bedding in a dryer, not outside - pollen can collect on the sheets hanging on the line.

Stay inside when someone is cutting the grass - all the debris kicked up by the mower can wreak havoc on allergy sufferers.

Try a management schedule - your child's doctor may stress the efficacy of getting on a management schedule before symptoms even start. Allergy shots, given on a continual basis in order to lessen or eliminate symptoms, are a type of immunotherapy that uses the body's own immune system to provide relief and prevent a reaction. Nasal steroid spray, available by prescription, can also be taken daily to ward off symptoms before they start.
There is no cure for seasonal allergies, but managing symptoms should be a goal of any parent with a little allergy sufferer. For more information, schedule an appointment with Dr. Moffitt or Dr. Pagerly at St. Luke's Allentown Pediatrics. New patients are welcome. Call 484-426-2468