News
Colon Cancer IS Preventable… IF You Get Screened
March 07, 2018
If a simple test could save you from sickness, pain, anxiety and possibly death, you would say, "Sure! I'll take the test! Why not?" Logical as it may be, not everyone sees colonoscopies, or colon cancer screening, in this way. The American Cancer Society estimates that little more than half of adults in the recommended 50+ age group get their recommended colonoscopies. And colon cancer IS preventable IF you get screened.
Colorectal cancer, the second leading cause of cancer death, is referred to as any cancer of the colon (the large intestine) or rectum. Most colorectal cancers start as a polyp, or growth, that can be removed during a colonoscopy before it can become cancer. "In my role at St. Luke's, I see patients in more advanced stages of colon cancer who need colorectal surgery and then possibly chemotherapy and radiation," explains Asim Ali, MD. "But if patients have proper and regular screenings, they may never need to see a doctor like me.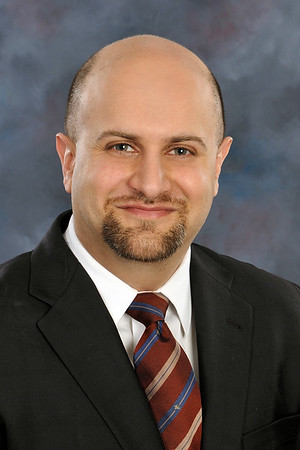 In fact, 60 percent of colorectal cancer deaths could be prevented with colonoscopies. And colorectal cancer death rates have been dropping steadily for the last few decades because of screening, early detection and the removal of polyps.
Screening IS Prevention
The main screening test for colorectal cancer, the colonoscopy, is not ONLY a screening test; it's also a means of prevention and elimination of potentially cancerous polyps. Polyps are growths on the lining of the colon. If cancer forms in a polyp, it can eventually grow into the wall of the colon or rectum. Colonoscopies can get rid of any potentially cancerous polyps completely or detect cancer early enough to ensure the best chances of successful treatment.
The Recommendation
"Doctors recommend that all patients over the age of 50 get a colonoscopy every five years and possibly even more frequently if they have polyps found in their initial test, a recommendation based on the fact that 90 percent of colon cancer occurs in people over 50," explains Dr. Ali.
Risk Factors
Part of prevention is knowing your specific risk factors. Colorectal cancer shows one of the strongest links between diet, weight and lifestyle; obesity and a sedentary lifestyle increase your chances of colon cancer. As such, people with type 2 diabetes have an increased risk of colorectal cancer because they share many of the same risk factors.
Researchers have found other risk factors (some can be controlled, others cannot) including:
● A diet high in red meat and processed meats
● A diet high in fat and low in fiber
● Smoking and heavy alcohol use
● Age 50+
● A history of colorectal polyps or inflammatory bowel disease
● A family history of colorectal cancer (doctors recommend screening prior to age 50)
● Chronic constipation
Symptoms
Unfortunately, colon cancer, dubbed "the silent killer" is mostly asymptomatic, which makes screening even more critical. When patients start experiencing signs of colon cancer, symptoms can range from stomach pain and rectal bleeding to bouts of constipation and diarrhea.
The Best Way to Stay Colon Cancer-Free
Try to maintain a healthy diet full of fiber-rich fruits and vegetables, stay active and get an annual colonoscopy. "A cancer diagnosis can be very scary and our team is here to guide and support you should that become your reality," says Dr. Ali. "But get your recommended screenings, so we can prevent or catch cancer and treat it as soon as possible."
To learn more about colorectal cancer, visit cancer.sluhn.org.
To schedule your colonoscopy, visit www.sluhn.org/digestive or call 1-866-STLUKES (785-8537).
Media Contact:
Sam Kennedy, Corporate Communications Director, 484-526-4134, samuel.kennedy@sluhn.org
About St. Luke's
Founded in 1872, St. Luke's University Health Network is a fully integrated, regional, non-profit network of 14,000 employees providing services at 10 hospitals and over 315 outpatient sites. With annual net revenue of $1.9 billion, the network's service area includes 10 counties: Lehigh, Northampton, Carbon, Schuylkill, Bucks, Montgomery, Berks and Monroe counties in Pennsylvania and Warren and Hunterdon counties in New Jersey. Dedicated to advancing medical education, St. Luke's is a major teaching hospital – the only one in the Greater Lehigh Valley. In partnership with Temple University, St. Luke's created the region's first and only regional medical school campus. It also operates the nation's longest continuously operating School of Nursing, established in 1884, and 23 fully accredited graduate medical educational programs with 190 residents. St. Luke's is the only health care network in central-eastern Pennsylvania to earn Medicare's five-star rating (the highest) for quality, efficiency and patient satisfaction. Repeatedly, including 2017, St. Luke's earned Truven's 100 Top Major Teaching Hospital and 50 Top Cardiovascular Program designations, in addition to other honors for clinical excellence. St. Luke's, utilizing the EPIC electronic medical record (EMR) system, is a multi-year recipient of the Most Wired award recognizing the breadth of St. Luke's information technology applications such as telehealth, online scheduling and online pricing information. St. Luke's is also recognized as one of the state's lowest cost providers.